Splatoon can't topple The Witcher in the UK
Nintendo's shooter is the fastest selling new IP in the Wii U's history, but CD Projekt's RPG dominates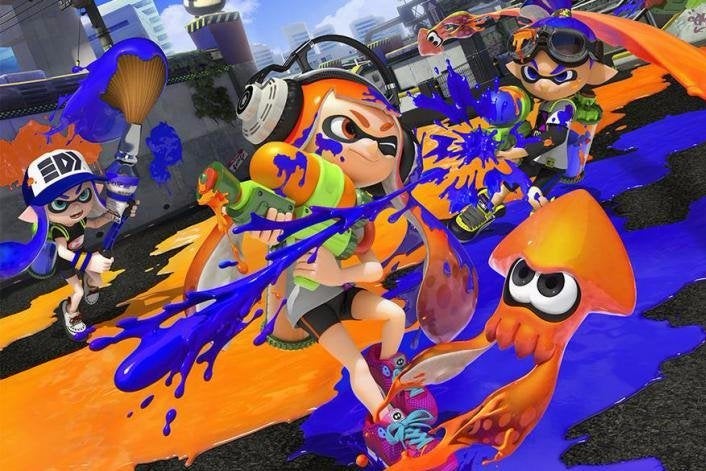 Nintendo's Splatoon failed to unseat The Witcher 3 at the top of the UK software chart, despite enjoying the most successful ever launch for a new IP on the Wii U.
Sales of CD Projekt's critically admired RPG dropped by almost 70 per cent from its debut week, which saw it become the biggest UK launch of the year so far. Official sales have not yet been released, but we know that The Witcher 3 sold 600 per cent more than its predecessor, in part due to launching on consoles and PC simultaneously.
Steamspy's data indicates that around 500,000 people now own the game, and it seems likely that GOG.com, which is owned by CD Projekt, would account for a higher proportion of sales than for a typical PC title.
As such, Splatoon only entered the UK chart in second place. It is now the fifth fastest selling Wii U game and the biggest launch of a new IP, overtaking Ubisoft's launch title ZombiU.
The UK software chart is below, courtesy of UKIE and Gfk Chart-Track.
| Last Week | This Week | Title |
| --- | --- | --- |
| 1 | 1 | The Witcher 3: Wild Hunt |
| New Entry | 2 | Splatoon |
| 3 | 3 | Grand Theft Auto V |
| 4 | 4 | FIFA 15 |
| 2 | 5 | Farming Simulator 15 |
| 7 | 6 | Battlefield Hardline |
| 5 | 7 | Project CARS |
| 10 | 8 | Destiny |
| 8 | 9 | Mortal Kombat X |
| N/A | 10 | Minecraft: Xbox Edition |