The Witcher 3 is the biggest UK launch of 2015
CD Projekt's RPG beats Battlefield Hardline by 53 per cent, The Witcher 2 by more than 600 per cent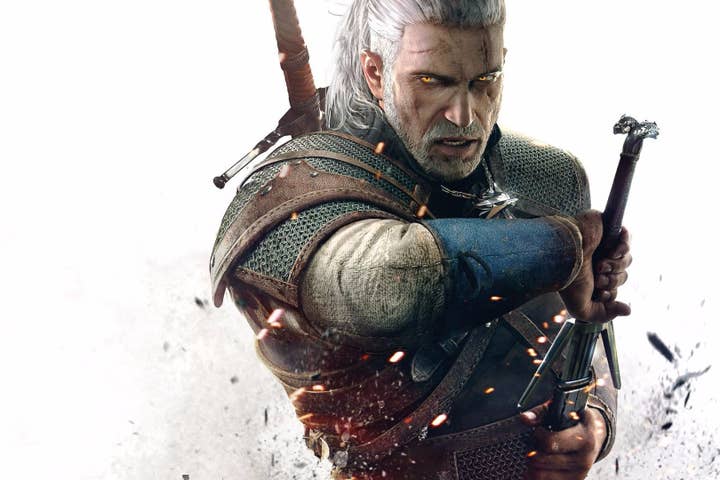 The Witcher III: Wild Hunt launched to the biggest debut week in the UK this year, beating Battlefield: Hardline's week one retail sales by an impressive 53 per cent.
This is particularly impressive due to The Witcher's origins as a PC game. Gfk Chart-Track's sales data gives a clear picture of physical retail, but not of the increasingly vital market for digital PC sales. That CD Projekt's game sold in higher numbers than one of EA's major AAA releases even without the platform with which the IP is most closely associated is a major achievement.
And if it beat Battlefield, it smashed its predecessor. The Witcher 3 sold 608 per cent more units on week one than The Witcher 2, which also took number one when it was launched in May 2012. By the end of that month, The Witcher 2 had sold 1.7 million units, so that huge percentage increase could mean some very big numbers for CD Projekt.
The other key new entry last week was Farming Simulator 15, which received a massive boost thanks to the launch of Xbox One and PlayStation 4 versions, ultimately reaching second place.
The full software top 10 is below.
| Last Week | This Week | Title |
| --- | --- | --- |
| New Entry | 1 | The Witcher 3: Wild Hunt |
| New Entry | 2 | Farming Simulator 15 |
| 3 | 3 | Grand Theft Auto V |
| 6 | 4 | FIFA 15 |
| 1 | 5 | Project CARS |
| 2 | 6 | Wolfenstein: The Old Blood |
| 10 | 7 | Battlefield Hardline |
| 4 | 8 | Mortal Kombat X |
| 7 | 9 | Call of Duty: Advanced Warfare |
| 9 | 10 | Destiny |