Splash Damage pulls all monetization from Dirty Bomb
Developer removes premium virtual currency from in-game economy as abandoned free-to-play game ends live development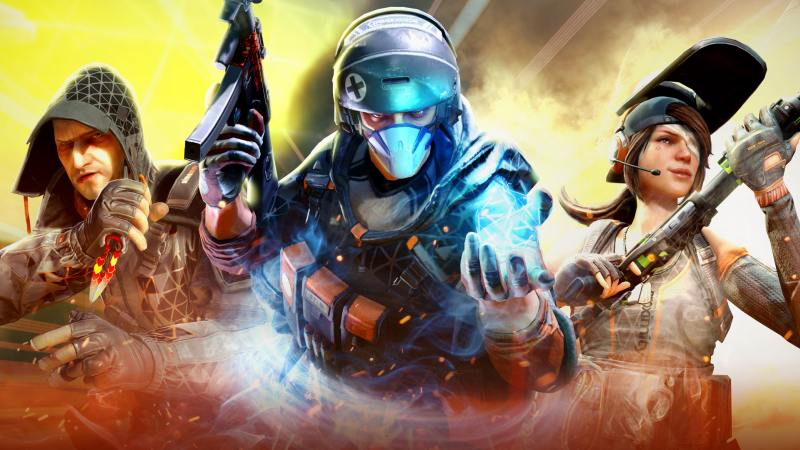 Splash Damage wants Dirty Bomb to go out with a bang. While the company already announced that it was ending live development on the free-to-play first-person shooter, today it followed that up by announcing the imminent removal of all monetization from the game.
"We wanted to turn this update into a celebration of Dirty Bomb," the company said in a blog post, "allowing players old and new to experience everything, without a cost. We've been working to remove all monetisation from Dirty Bomb, and also have thrown in a few extra treats as a thank you to all of our players for supporting the title over the years."
In its final update to the game (set for launch next week), Splash Damage will remove the RADs premium virtual currency from the game entirely, and converting any existing RADs players had into the credits currency that can be earned through normal play. All of the game's Steam downloadable content packs have been pulled from sale, in-game bundle purchases that required RADs have been removed from sale, and dozens of older in-game items that had been unavailable were reintroduced to the store and sold for credits. Additionally, players will earn credits through normal play at an accelerated rate.
Splash Damage has committed to running dedicated servers for the game throughout 2019, and has not made a decision yet on what happens after that. A Server FAQ on the game's site says players can't currently host their own servers, but adds, "We're going to be looking into the feasibility of other options for hosting DB servers in the future."
Dirty Bomb began its open beta period in June of 2015, and marked its proper launch in August last year. Splash Damage announced it would be halting work on the game just two months later.