Spider-Man Remastered is PlayStation's biggest PC launch in the UK
It's the fourth fastest-selling PC game of the year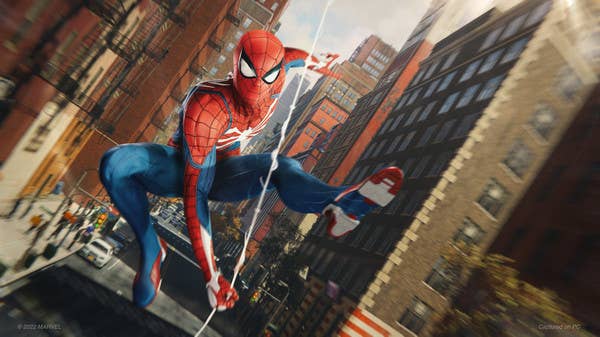 Spider-Man Remastered is PlayStation's fastest selling PC launch yet in the UK, according to the latest GSD data.
The game's opening week sales are 26% higher than the previous major PlayStation PC title: God of War, which was relesaed in January.
It's the fourth biggest PC game launch of the year in the UK, behind Elden Ring, Total War: Warhammer 3 and LEGO Star Wars: The Skywalker Saga.
Spider-Man Remastered continues PlayStation's expansion into the PC space, which it sees as a means to grow its IP and bring in new audiences. PC titles represented $80 million for PlayStation in its 2021 financial year, and the company is estimating that it will reach $300 million in this year..
As of March 2022, the combined release of Horizon Zero Dawn, Days Gone and God of War on PC had made $108.9 million in revenue for Sony. Life-to-date unit sales for Horizon reached 2.3 million on PC, 852,000 for Days Gone, and 971,000 for God of War.