Spending on Smart TV gaming to hit $1.6b in 2016
New IHS report forecasts explosion in gaming due to growth in connected TVs and free-to-play business model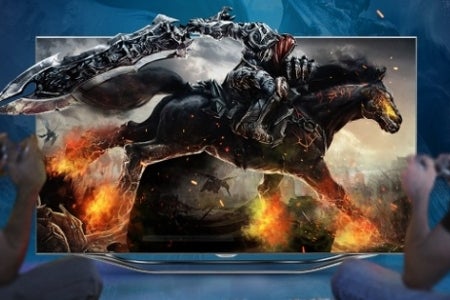 Consumer spending on gaming through connected TVs is expected to hit $1.6 billion in 2016.
A new report from analyst firm IHS puts spending in the market at $88 million for this year, but the growing adoption of internet-enabled TVs and the proliferation of free-to-play games will trigger exponential revenue growth.
In 2016, his forecast that more than 800 million TVs will be able to access and pay for gaming content through internal technology, Blu-ray players or set-top boxes - the figure is currently 100 million.
"The sheer volume of addressable connected devices means this sector will be hard to ignore for content owners," said Piers Harding-Rolls, head of games research at IHS.
"There remain hurdles to overcome, of course, not least of which is user monetisation. However, IHS expects an acceleration in spending during the next five years as these hurdles are dismantled by leading industry players."
Gaming through Smart TVs has been forecast as a huge market for some time, but a lack of both hardware and compelling content services has stalled growth. IHS puts Samsung and LG ahead of the pack in terms of promoting games and other multimedia content for their hardware, while Sony's recent acquisition of Gaikai will have a fundamental impact on the sort of content it can offer in its TV business.
"Based on the quick evolution of previous digital games markets and the time it takes to develop the necessary relationships to get content published across devices, gaining first-mover advantage is likely to be key to the connected TV games sector."