Spearhead Games surfaces in Montreal
Former Ubisoft and EA devs reveal new indie studio and first project, the downloadable Tiny Brains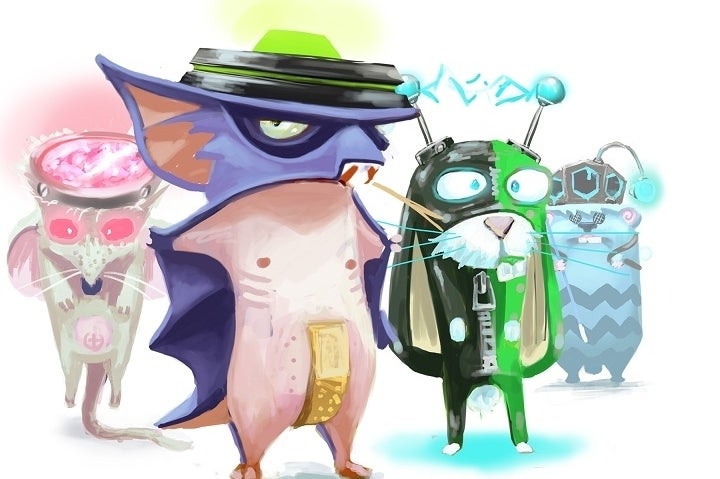 Another group of AAA developers have gone indie, as Spearhead Games has emerged from stealth mode. The Montreal-based studio today announced its debut title, Tiny Brains, which it plans to show off at PAX East later this month.
The studio was established in 2011 by a trio of former Ubisoft and Electronic Arts developers. The core team consists of designers Simon Darveau (Assassin's Creed III) and Malik Boukhira (Assassin's Creed 2, Dead Space), as well as development director Atul Mehre (Army of Two).
A 3D action puzzle game, Tiny Brains will have a cooperative focus, allowing up to four players to assume control of super-powered lab animals to pass a series of tests. The game is set for release as a downloadable title on unspecified traditional gaming platforms later this year.