Southeastern Conference and the Big Ten say no to EA licensing
Won't appear in EA Sports NCAA football video games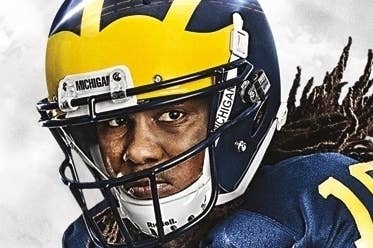 It seems there's more drama for EA Sports over its American football games, The Southeastern Conference and the Big Ten have publicly stated they will not be signing new licensing deals with the company.
"Each school makes its own individual decision regarding whether or not to license their trademarks for use in the EA Sports game[s]," the SEC said in a statement to ESPN.
"The Southeastern Conference has chosen not to do so moving forward. Neither the SEC, its member universities, nor the NCAA have ever licensed the right to use the name or likeness of any student to EA Sports."
The institutions are following the lead of the NCAA, which confirmed in July that it would not be signing a new licensing deal with EA and cited cost issues.
"We are confident in our legal position regarding the use of our trademarks in video games. But given the current business climate and costs of litigation, we determined participating in this game is not in the best interests of the NCAA."
EA then announced it had signed a three year deal with the Collegiate Licensing Company (CLC) to feature logos, trademarks, stadiums, and mascots in its college football titles.
Last month EA also lost an appeal over its use of the likenesses of ex-NCAA athletes, after claims it featured certain sportsmen without compensating them.
"EA Sports will continue to develop and publish college football games, but we will no longer include the NCAA names and marks. Our relationship with the Collegiate Licensing Company is strong and we are already working on a new game for next generation consoles which will launch next year and feature the college teams, conferences and all the innovation fans expect from EA Sports," said EA Sports boss Andrew Wilson last month.
"We took big creative strides with this year's college game and you'll see much more in the future. We love college football and look forward to making more games for our fans."