Sony's So-net division invests in Aeria Games
The free-to-play publisher has recently passed the 40 million core players milestone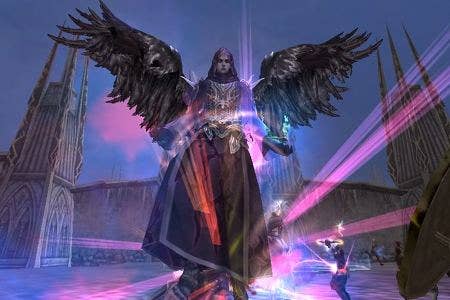 Free-to-play online publisher Aeria Games today announced that it's received a strategic investment (amount undisclosed) from So-net Entertainment, a subsidiary of Sony and one of the founding and largest shareholders of DeNA. So-net is now Aeria Games' second external investment partner, following a 2011 investment by NHN Corporation.
Aeria's momentum in the free-to-play gaming space is impressive as it's surpassed 40 million core gamers worldwide, "and continues to add more than one million players each month."
Aeria, founded in 2006, has a portfolio of 30 MMO titles and the company also recently launched a mobile gaming division, which is "scaling up for robust expansion through both internal development and the acquisition of new titles through global partnerships."
"We welcome So-net Entertainment Corporation as a strategic partner as we move forward to expand our relationships with global digital entertainment companies," said Lan Hoang, Chief Executive Officer, Aeria Games. "Our track record and accelerated growth has enabled us to align with companies that will complement our portfolio, so we look forward to working with So-net and its partners to bring more highly sought-after content to our more than 40 million dedicated users."