Sony to launch "nasne" networked media device
Entertainment hub will work in concert with PS3, Vita, VAIO PCs and other Sony devices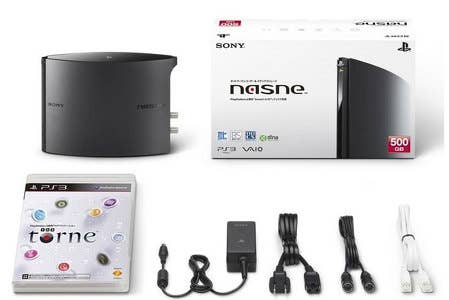 Sony will launch a networked home entertainment device called "nasne" in Japan this summer.
"Nasne" is a media recording and storage device with 500GB of local storage. It also has digital terrestrial and satellite broadcast tuners, allowing users to stream and store programming through other networked Sony devices like PlayStation 3, PlayStation Vita, VAIO PCs and Sony tablets.
"Nasne" will work with a PS3 via a dedicated application called "torne 4.0", which will ship with the device. Vita users will also use a version of torne 4.0 to stream stored content through a WiFi connection. "Nasne" can create an export file while a programme is being recorded, allowing rapid transfer of content to the Vita.
"We are offering a seamless and unique Sony experience through 'nasne,' which serves as a home entertainment hub that connects to Sony's various network products," said Sony CEO Kazuo Hirai in a statement.
"'nasne' will give users more freedom to enjoy television in new ways by enabling them to watch programs on various Sony products through dedicated applications. We will continue to offer attractive products and services that inspire customers around the world and spark their curiosity, by further enhancing collaboration within Sony groups."
"Nasne" will launch in Japan on July 19 2012 for an RRP of ¥16,980 (£132 / $210). Sony hasn't announced details of launch plans for any other territories.