Sony Online collaborating with Storybricks on Everquest Next
The story-driven toolset will be a part of SOE's new Everquest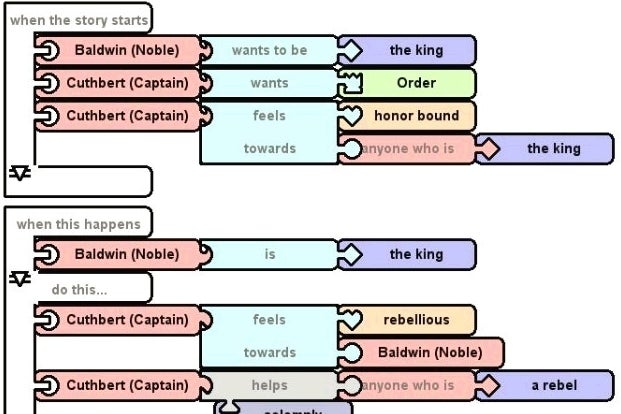 Namaste Entertainment has announced that it will be bringing its Storybricks toolset to Sony Online Entertainment's Everquest Next in some fashion. Storybricks is a modular, narrative-based toolset that allows developers and players to craft unique stories. The toolset lets the user assign likes, dislikes, and other needs to NPCs to create a reactive open world.
"After several months of working together with Sony Online, we can finally reveal that we are collaborating on EverQuest Next. EQN is "the biggest sandbox ever designed" and we are extremely happy to be working on the most innovative MMORPG under development," said the Storybricks team in its most recent newsletter.
"This is just a tiny announcement as we can't give any specifics about what we are doing on EQN yet. But we want to thank all our supporters for your patience and let you know that we are doing remarkable things."
Storybricks was previously built around an internal project called the Kingdom of Default, but Namaste shelved that project in December to partner with other studios. Everquest Next is only one of "several projects" on "several platforms".
"Kingdom of Default was a first test of our technology, a browser game for users to write their own stories and interact with complex artificial intelligences. But we realize the alpha had a lot of problems: it was not enough of a game for traditional MMO audiences, too complex for casual players and too much of a game for educational uses," the Storybricks team said at the time.
"We designed and built an emotional intelligence engine in order to breathe life into virtual characters. They have their own goals, moods, they interact among themselves and take decisions on their own. The story no longer revolves solely around scripted behavior: game worlds can now be rich and complex. We wake up every day with the same mission of bringing you worlds filled with living, complex, emotional characters as never seen before. What will change is the way we deliver it."