Sony lifts lid on Next Generation Portable console
PSP successor due for release this Christmas holiday
Sony has unveiled the successor to the PSP, codenamed the Next Generation Portable.
The console boasts dual analogue sticks, front and rear touchpads, Sixaxis motion control, a three axis compass and 3G and wifi support.
It also features a physical media slot for a card format and the familiar Dpad and PlayStation buttons, a 5 inch OLED display claimed to be four times the resolution of the PSP and front and rear cameras.
The system is due for release during the Christmas holiday season this year, according to Sony.
"Our goal is to transform every aspect of your everyday life into entertainment," said Sony's Kaz Hirai during the PlayStation Meeting in Tokyo today.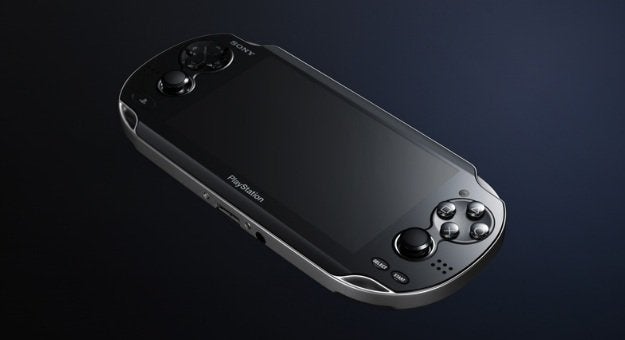 Worldwide Studios boss Shuhei Yoshida demonstrated a number of games for the system including Golf Next, Gravity Daze and Killzone, augmented reality software, and a title in the Uncharted series, highlighting the use of touchpads and motion control.
With a emphasis on social gaming and interactivity, the NGP's user interface allows for touch control to access games, apps and other features. A Live Area acts as a front-end for games, linking to the PS Store, and is likened to a combination of Xbox Live and Facebook features embedded on the system.
The hardware also supports location based applications, with Sony demonstrating in-built software Near, and augmented reality features using the onboard cameras and using sensors similar to those in the PlayStation Move.
The console will also use the recently unveiled PlayStation Suite, allowing interaction with other mobile devices.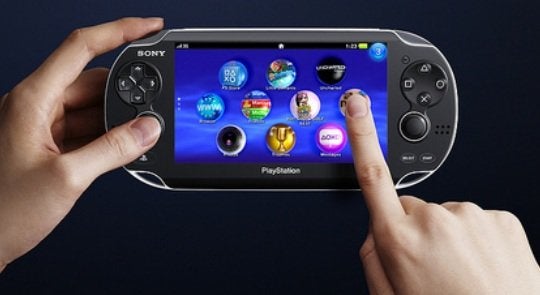 Third-party support from the device has already been promised from Capcom, Activision, Tecmo Koei, Sega, Epic and Konami.
Sony also offered up the latest stats for the PlayStation Network, Hirai confirmed that 80 per cent of PlayStation3 consoles are connected to the internet, with 69 million registered PlayStation3 accounts, across 50 countries and 25 different currencies.
UPDATE: Sony has released the technical specifications for the NGP, which follow:
CPU: ARM® Cortex™-A9 core (4 core)
GPU: SGX543MP4+
External Dimensions: approx. 182.0 x 18.6 x 83.5mm (width x height x depth) (tentative, excludes largest projection)
Screen: (Touch screen), 5 inches (16:9), 960 x 544, Approx. 16 million colors, OLED
Multi touch screen (capacitive type)
Rear touch pad: Multi touch pad (capacitive type)
Cameras: Front camera, rear camera
Sound:Built-in stereo speakers, built-in microphone
Sensors: Six-axis motion sensing system (three-axis gyroscope, three-axis accelerometer), Three-axis electronic compass
Location: Built-in GPS, Wi-Fi location service support
Keys / Switches: PS button, power button, directional buttons (up/down/right/left), action buttons (triangle, circle, cross, square), shoulder buttons (right/left), right stick, left stick, START button, SELECT button, volume buttons (+/-)
Wireless communications: Mobile network connectivity (3G), IEEE 802.11b/g/n (n = 1×1) (Wi-Fi) (Infrastructure mode/Ad-hoc mode), Bluetooth® 2.1+EDR (A2DP/AVRCP/HSP