Sony launching DualShock 4 rear button attachment
Plug-in peripheral will let players map actions to two new buttons on the back of the controller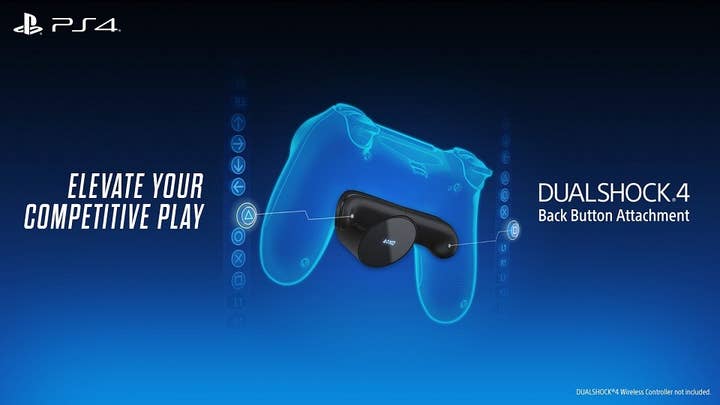 PlayStation 5 isn't the only new hardware coming from Sony in 2020. The company today announced that next month will see the release of the DualShock 4 Back Button Attachment.
As the name suggests, the Back Button Attachment plugs into the bottom of the PlayStation 4's DualShock controller and adds rear-facing buttons for players who prefer that control style. The attachment includes two buttons that can be individually mapped to 16 different DualShock 4 inputs, with an integrated OLED screen providing an interface for the button assigning process.
The plug-in peripheral allows users to save three different profiles to toggle between. And because the attachment covers the controller's standard headset jack, it also includes a pass-through stereo headset jack.
The Back Button Attachment launches in North America on January 23 for $30 ($40 CAD). A European launch will follow February 14 with a €30 price point.