Sony launches PS4 Remote Play for iOS
App allows users to play PS4 games on mobile device, but sans DualShock 4 controllers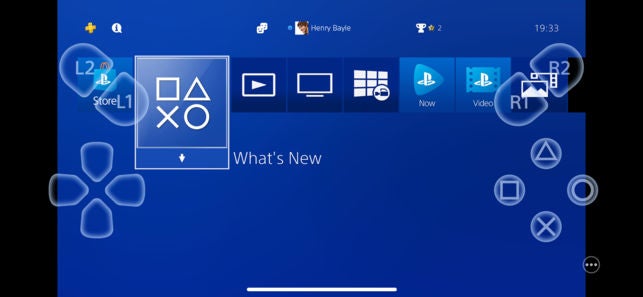 Today, Sony launched the PS4 Remote Play app for iPhone and iPad, which will allow users to access and play games on their PS4 from their mobile device.
With the app downloaded, users can pair their PS4 with it and then open the home screen, launch and play games, connect to voice chats, and send messages. A PSN account is required, and the device must be connected to a Wi-Fi network.
For navigation, PS4 controller buttons are overlaid onto the mobile screen. DualShock 4 controllers are not compatible with the app for now, though some third-party controllers may work.
In the past, Sony has allowed remote play on the Vita, Windows, and Mac. Though there has been no Remote Play app announced for Android just yet, an Xperia phone version of the app launched in 2014 indicates that one may be possible in the future.