Sony launches a crowdfunding platform for internal projects
First Flight will let its employees assess "the needs of the market" for innovative new concepts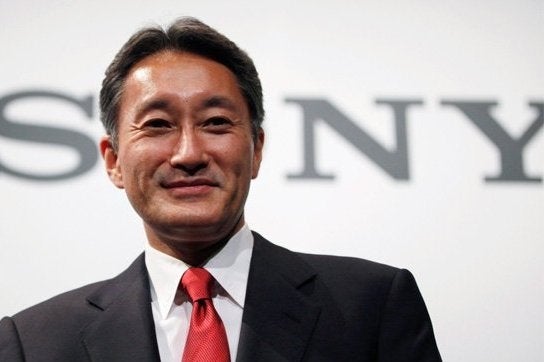 Sony's very public endorsement of the Kickstarter campaign for Shenmue 3 was only the start of its interest in crowdfunding. Today, the company's Japanese business has launched its own crowdfunding service for internal projects.
First Flight is an extension of the company's Seed Acceleration Program, which was started in April last year to foster innovation within the company. Participants in the program are all Sony employees, who seek funding for new business and product ideas from people both inside and outside the company.
First Flight will be broadly similar: a platform for Sony's Japanese employees to seek funding for innovative ideas, only this time from the crowd rather than investors. Successful projects will also receive assistance with e-commerce.
"Through the First Flight platform, Sony will support the launch and growth of new business ventures," the company said in a statement. "The platform will give nascent projects the opportunity to ascertain the actual needs of the market; realize a co-creation model of product development and improvement through direct dialogue with customers; and ensure timely sales operations that are also optimal for their business size."
The ability to "ascertain the actual needs of the market" is likely Sony's main incentive with First Flight. A great many Kickstarter projects, games included, don't raise every cent of their funding from the crowd. Very often, crowdfunding is used as a way to prove the market for a given product exists, raise enough money to get started, and justify more investment from other sources.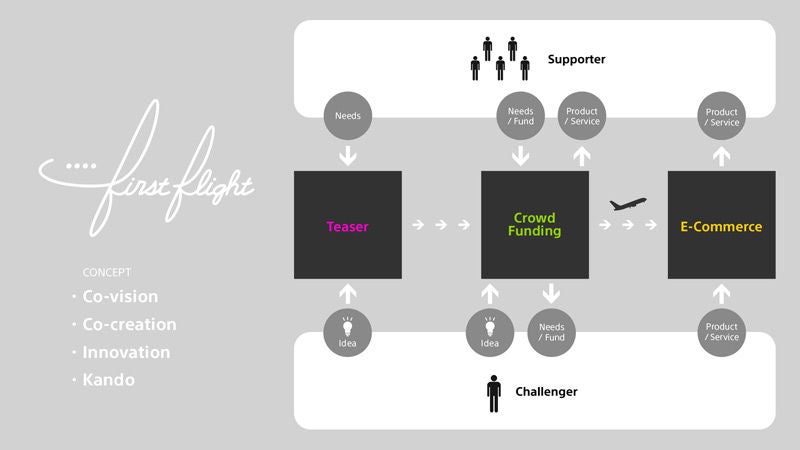 First Flight effectively lets Sony offload some of the expense of generating and selecting bold new ideas - something that the company acknowledges has always been a part of its DNA. To be frank, this is likely to prove divisive.
"Sony's innovation is ingrained in the company's founding spirit of `doing what has never been done before.' Nothing embodies this spirit more than passionate entrepreneurs who give shape to their ground-breaking ideas and introduce them to the world, without fear of failure," Said Kaz Hirai, CEO of Sony Corp.
"Sony itself originated as a start-up, and we are challenging ourselves to return to our entrepreneurial roots"
"The First Flight platform and other Seed Acceleration Program initiatives accelerate and optimise this process. Sony itself originated as a start-up, and through the Seed Acceleration Program we are challenging ourselves to return to our entrepreneurial roots. At Sony we will continue to explore ways of delivering new, emotionally compelling experiences and enhanced customer value."
The first project to hit First Flight will be Huis, and e-paper based adaptive remote controller. There is no explicit mention of gaming in the official release, but given the importance of PlayStation to the health of Sony's overall business there's a very good chance that games and related devices will feature at some point.
This assumption is lent a great deal of credence by the Kickstarter for Shenmue 3, which Sony launched from its E3 press conference, pledging to assist with its development if the project hit its funding target. As you are no doubt aware, it did - and how.
Yahoo Japan Corporation is also involved with First Flight, though the nature of its role is unclear. Also unclear is whether First Flight will be extended to the company's offices elsewhere in the world.