Sony Interactive Entertainment CEO Jim Ryan to headline GI Live: London
Fireside chat set for Thursday, October 7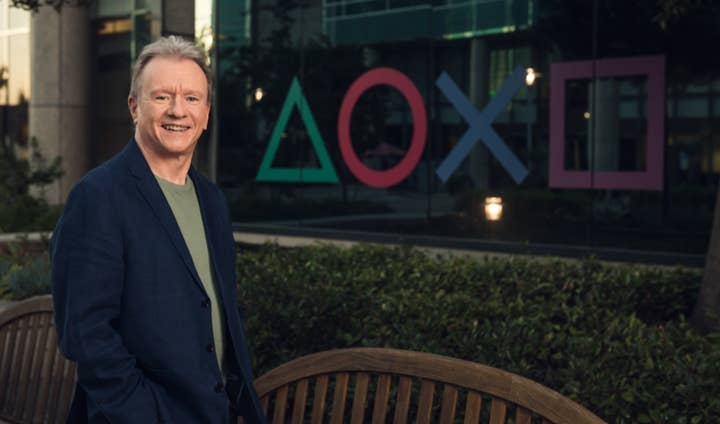 Sony Interactive Entertainment CEO and president Jim Ryan will be speaking with GamesIndustry.biz at GI Live: London next month.
Ryan will take part in a pre-recorded fireside chat that will discuss his history with PlayStation, his views on the brand and what the future might hold for the games business.
The session will be available to view online and in-person during GI Live: London on Thursday, October 7th (5pm BST). The event takes place alongside EGX at the Excel centre between Wednesday, October 6th - Friday, October 8th.
The first day of the event is a digital-only meeting day, where attendees can arrange meetings online and connect over video calls. Day two and three will take place in-person, with all talks available to view online.
Standard tickets include access to all three days, entry to the EGX consumer show, both the physical and digital meeting system, all the talks and includes lunch on both in-person days. Digital-only tickets are also available.
Ryan joins Valve as one of the major speakers at the event. Valve will host a Q&A with game developers about all things Steam, including best practices and the Steam Deck. You have to be a ticket holder to take part in the Valve session.
Other speakers include Warner Music, GSD, Sega, Hiro Capital, Twin Suns and many more to be announced this week.
Confirmed companies attending include: Bandai Namco, Curve Digital, Devolver Digital, EA Originals, GamesCo London, Global Top, Humble Games, Kickstarter, LEGO Ventures, London Venture Partners, Makers Fund, Marvelous Europe, Playstack, Secret Mode, Sega, Sold Out, Sumo Digital, Tencent, Thunderful, Twitch, Ubisoft, Valve and Yogscast Games.
For more details on the event and to find out where to buy tickets, visit live.gamesindustry.biz.
For sponsorship enquiries, contact chris.buckley@gamesindustry.biz.