Sony dates, prices PS4 and Vita for China
Machines launching January 11 as corp woos Chinese developers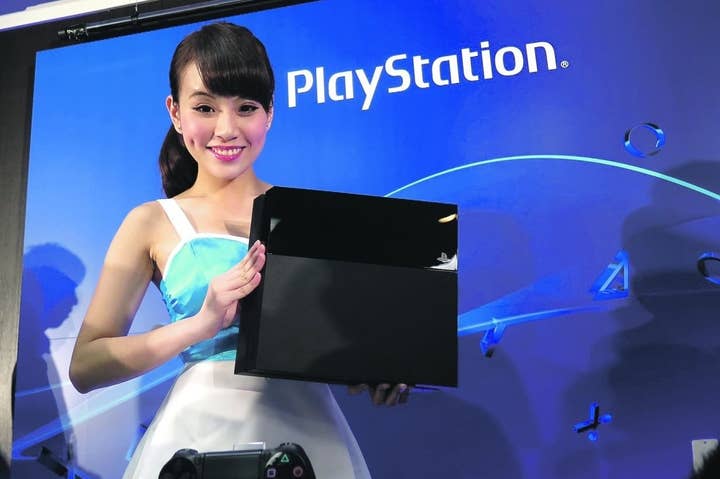 Sony has dated and priced both the PS4 and the Vita for China, with Andrew House indicating that "services and experiences" would be on offer as well as software.
The PS4 will be priced at RMB 2,899 ($468, £299, €377) and the Vita at RMB 1,299 ($209, £134, €168). Both will be available on January 11. Black and white versions of both machines will be available.
"PS4 is expanding at the fastest rate in PlayStation hardware history, and the global gaming community is enjoying the ultimate entertainment experience only available on PlayStation," said House. "We are delighted that we are able to fully launch our business in China, which is a market with great potential. We look forward to delivering exciting software, convenient services and entertainment experiences only possible on PlayStation to the many gamers in China."
Part of Sony's approach to the Chinese market is to engage with Chinese developers to create territory specific games. Suzhou Snail Digital Technology, Shanghai Youju Information Technology and Shanghai Kena Information Technology are all on the list of launch developers.
"Furthermore," reads a Sony press release, "in cooperation with Modian.com and business partner Shanghai Oriental Pearl SUOLE Culture Development Ltd., SCE will actively provide support to Chinese game developers to bring their content to PlayStation platforms."
Previously, Sony revealed that it would be preparing around 200,000 units of PS4 a year for the Chinese market, although that number would be closely tied to demand.
Despite a relaxation of the trade regulations which have kept both Microsoft and Sony from marketing their consoles in China for the last 14 years, both companies can expect to still face considerable hurdles from the Chinese censor, which is notoriously difficult to appease. It's certainly unlikely that any game which paints a negative picture of China, such as Battlefield 4, or games which are replete with violence and criminal activity, like GTA V, will ever be allowed to be distributed there.