Sony closes Studio Liverpool
UPDATE: Studio was working on next-gen Wipeout say sources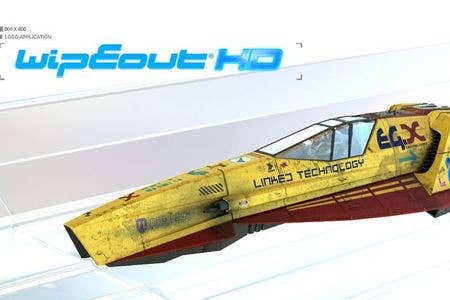 UPDATE
A reliable source has told Eurogamer the studio was working on a "dramatically different" Wipeout title for the next PlayStation console. It had been in production for over a year and was said to be "far along."
They were also told, by a different source, that a title using LA Noire style motion capture and centred around gangsters was also in the works.
Sony has issued an official statement confirming the closure of Studio Liverpool.
"As part of SCE Worldwide Studios, we do regular reviews to ensure that the resources we have can create and produce high quality, innovative and commercially viable projects in an increasingly competitive market place," it reads.
"As part of this process, we have reviewed and assessed all current and planned projects for the short and medium term and have decided to make some changes to our European Studios.
"It has been decided that Liverpool Studio should be closed. Liverpool Studio has been an important part of SCE Worldwide Studios since the outset of PlayStation, and have contributed greatly to PlayStation over the years. Everyone connected with Liverpool Studio, past and present, can be very proud of their achievements.
"However, it was felt that by focusing our investment plans on other Studios that are currently working on exciting new projects, we would be in a stronger position to offer the best possible content for our consumers. Our Liverpool Facility will continue to operate, housing a number of other vital WWS!E and SCEE Departments.
"This should not take anything away from the great work WWS are doing and the incredible games and services that we have made, and continue to make."
Original story
Reports are circulating, supposedly confirmed by Sony at source, that Studio Liverpool has closed, ending 28 years of development.
According to CVG, Michael Denny visited the office on Wednesday to confirm that the time had come to shutter the developer. Sony are said to be looking to relocate as many staff as possible internally.
Just two years ago, Sony cancelled a number of projects in development at the base, citing a need for "project prioritisation".
"It has been decided that production on a number of projects within Studio Liverpool will cease immediately due to project prioritisation," read a statement at the time.
"Our North West Studio Group has been and will continue to be a vital cog in the WWS family, with a history of producing genre defining games such as MotorStorm, WipEout, Formula 1 and WRC and this decision will have no impact of the role that the North West Studio Group will play in the future of all PlayStation platforms."
Sony has been contacted for an official statement regarding the situation.
Founded as Psygnosis in 1984, the studio had become best known for the Wipeout series, a Sony staple which has graced every one of the platform holders machines since debuting on the original PlayStation in 1995. The studio's most recent release was Wipeout 2048 for the Vita.