Sony begins manufacturing PS3 in Brazil
The emerging market is even getting localized versions of GTA V and The Last of Us; Brazil's economy could see $300m boost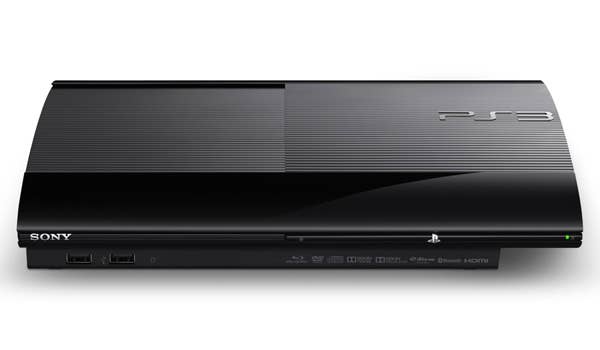 Sony has announced that it's now manufacturing its PS3 console in Brazil - the first units, to be released later this year, will come packaged with a 250GB hard drive, God of War: Ascension and will cost R$1,099 (about $550 USD). While the PS3 has been available in Brazil since 2010 through Sony Style stores, the move to locally manufacture the hardware should help Brazil's overall economy and the emerging video game market.
"Sony Computer Entertainment continues to invest in the Brazil game market as part of our long-term commitment to the country and its gamers," said Andrew House, president and group CEO of Sony Computer Entertainment, during an event in Sao Paulo. "Locally manufacturing PlayStation 3 in Brazil will benefit gamers, retailers and developers. The local manufacture of PlayStation 3 is expected to infuse the Brazilian economy with approximately $300 million over the next 12 months."
Making the PS3 even more appealing for Brazil's gamers is the announcement that localized versions of Naughty Dog's The Last of Us and Rockstar's highly anticipated Grand Theft Auto V are coming. In fact, GTA 5 will be the first Grand Theft Auto ever to be localized with text into Brazilian Portuguese.
Thanks to tariffs on imported goods, video games consoles in Brazil are often quite expensive. It's interesting that the locally manufactured PS3, however, is still being priced fairly high. Gamers on the Brazilian PlayStation blog seem to be complaining of how it's "ridiculously expensive" for a local product, according to a Google translation.
[Thanks to Polygon for the tip]