Sons of Anarchy creator asks Rockstar to handle game tie-in
Kurt Sutter wants to talk to Grand Theft Auto studio about turning his hit biker TV drama into a game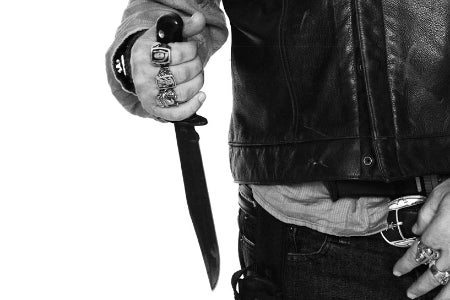 Kurt Sutter's attempt to see a game made based on his FX biker drama Sons of Anarchy has had nearly as many twists and turns as an episode of the show itself. In the latest such development, Sutter this morning took to Twitter to ask for Rockstar Games' help in getting it made.
"@RockstarGames you should make the SOA game," Sutter wrote. "I know it's an expensive/complicated process, but let's chat, see if we can make it happen."
As the developer behind the Grand Theft Auto series, Rockstar is well acquainted with making games based on the exploits of outlaws. Perhaps too familiar, considering the Grand Theft Auto IV add-on The Lost and The Damned already dropped players into the middle of a biker gang power struggle.
Sutter has been vocal about his desire to see Sons of Anarchy given the gaming treatment. In May, he said that everyone at the FX network and Fox were "committed to making this happen," but the situation changed significantly soon after. By August, Sutter said he was getting "no traction" on the project, that it wasn't a priority for FX, and that a big publisher that had been in talks on the title had blown him off.
[Thanks GameSpot]