SoftBank leads $120m investment round in Chinese app store
Wandoujia poised to unify lucrative but fragmented Chinese mobile market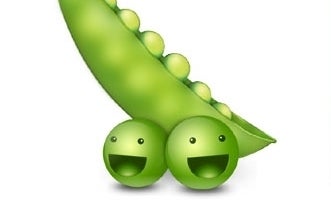 SoftBank Corp. was at the forefront of a $120 million funding round for Wandoujia, one of the premier app stores in the fragmented Chinese mobile market.
This series B round also featured contributions from Wandoujia's series A investors, DCM and Innovation Works Development Fund. This new injection of capital leaves the company well placed to strengthen its position in the Chinese mobile market, which is dominated by Google's Android OS.
However, despite the prevalence of Android, the Google Play store is still not widely available, and so the market is served by more than 200 different app stores. Right now, Wandoujia is the second most popular in the country in terms of MAUs, with a total user-base of 300 million and around 30 million daily downloads, but its sights are now set on reaching number one.
"At present, Wandoujia is the only mobile internet company in China to have developed in-app search technology to break down the barriers between apps and help users better discover content," said Wandoujia co-founder and CEO Junyu Wang, who formerly worked at Google, in a statement.
"This successful round of funding represents the market's affirmation of Wandoujia's competitiveness, and we will use these resources to accelerate our growth and more openly serve developers and the entire ecosystem by developing technology and innovation in mobile search."
Hua Wang, founder of Innovation Partners, one of Wandoujia's key investors, added: "We've witnessed Wandoujia evolve from its earliest incarnation as a desktop manager for Android into China's first app search engine, and then into the most comprehensive gateway for mobile entertainment and content. Over the last four years, Wandoujia has battled the competition as an upstart among giants and led the industry with its foresight and first-rate execution."
While the Chinese government's recent decision to lift its ban on foreign games consoles has opened up a potential new market for the industry's most established companies, as a nation it is dominated by mobile and PC gaming. According to an estimate released by the Chinese game developer CocoaChina - sourced by TechCrunch - the country's mobile gaming revenues were on track to hit $1.2 billion in 2013.
And SoftBank is clearly interested in capitalising on that growth. The investment in Wandoujia is yet more evidence of the Japanese telecomms firm's interest in the mobile gaming market. Last year, it spent $265 million to raise its stake in GungHo Entertainment, and subsequently acquired a majority stake in Supercell, for around $1.5 billion.