Snowden papers allege NSA/GCHQ embedded in WoW, XBL
Agencies monitor individuals, recruit players and record conversations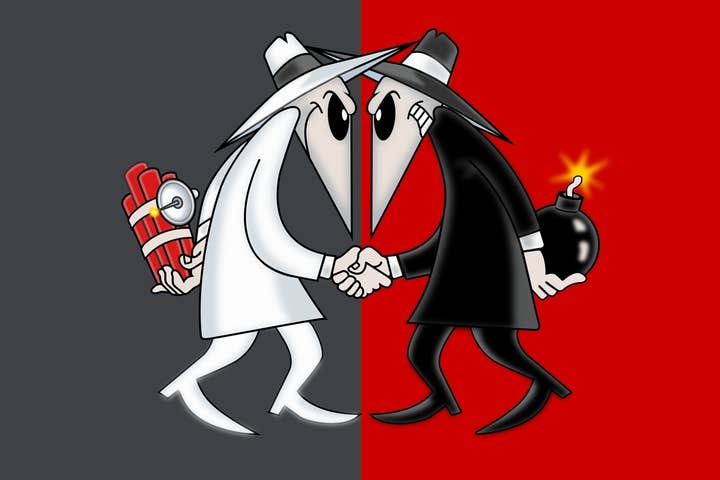 An extensive report by the Guardian has claimed that there is evidence that both GCHQ and the NSA are involved in heavy monitoring of online games and networks, including World of Warcraft and Xbox Live.
The piece, which cites unreleased information which came as part of the secret dossiers obtained and leaked to the paper by Edward Snowden, says that the agencies have collaborated heavily on information gathering processes which have targetted online gaming communities. The agencies, it is claimed, have been using them to identify and track suspects, as well as form pictures of their social networks and recruit embedded agents of their own.
"The agencies, the documents show, have built mass-collection capabilities against the Xbox Live console network, which boasts more than 48 million players," the report reads. "Real-life agents have been deployed into virtual realms, from those Orc hordes in World of Warcraft to the human avatars of Second Life. There were attempts, too, to recruit potential informants from the games' tech-friendly users."
According to the 2008 paper acquired by Snowden and seen by the Guardian, titled Exploiting Terrorist Use of Games & Virtual Environments, no acts of terrorism have been prevented by the monitoring, nor have any criminals been apprehended. The document is due to be released Monday, December 16.
Further to that, the Snowden papers allegedly hold information which shows that some of the companies which run the games and networks affected have been complicit in the process, with Second Life being singled out as being particularly pro-active in the encouragement of espionage. In May of 2007, Linden Lab's Chief Operating Officer is believed to have given a presentation to the NSA in which he eulogised Second Life as a perfect "opportunity to understand the motivation, context and consequent behaviours of non-Americans through observation, without leaving US soil".
"The agencies, the documents show, have built mass-collection capabilities against the Xbox Live console network"

The Guardian
Not only would that provide access to geographically and ideologically remote users, it would also handily circumnavigate international protocols surrounding spying on foreign soil, ameliorating the risk of potentially embarrassing diplomatic incidents.
The article asserts that the agencies, which were recently revealed to have collaborated on a vast network of intelligence gathering operations which has included monitoring the communications of foreign leaders like Germany's Angela Merkel, has established these "mass-collection capabilities" within Xbox Live by utilising biometric data provided by Kinect in addition to more traditional information like email address, messages and IP locations. It's also claimed that various games had private chat channels, both voice and text based, monitored and recorded for future analysis.
Activision Blizzard released a statement claiming that "We are unaware of any surveillance taking place. If it was, it would have been done without our knowledge or permission." Both Linden Labs and Microsoft declined to comment on the allegations when questioned by the Guardian.
However, Microsoft last week posted an entry on "protecting government data from government snooping" on its official blog. In the piece, Microsoft detailed steps it would take to protect the security and privacy of its systems as recent reports had undermined consumer faith in them.
"Indeed, government snooping potentially now constitutes an 'advanced persistent threat,' alongside sophisticated malware and cyber attacks," Microsoft said.
The UK's spy agency had this to offer: "All GCHQ's work is carried out in accordance with a strict legal and policy framework which ensures that its activities are authorised, necessary and proportionate, and there is rigorous oversight, including from the secretary of state, the interception and intelligence services commissioners and the Intelligence and Security Committee."
Scant comfort to those who have been involved in the communities of online games in recent years, or to those who feel the beady and ubiquitous red eye of Kinect 2 upon their backs, especially given that other allegations have already emerged regarding email networks and other databases which paint major corporations as all too enabling of the monitoring of citizens' data.
Nolan Bushnell, however, thinks it's unlikely to damage the sales of Xbox One.
Microsoft and Activision's UK representatives have been contacted for further comment.