SNK demands halt of Neo Geo X sales
Original console maker says licensing agreement with Tommo was terminated last week, wants it pulled from stores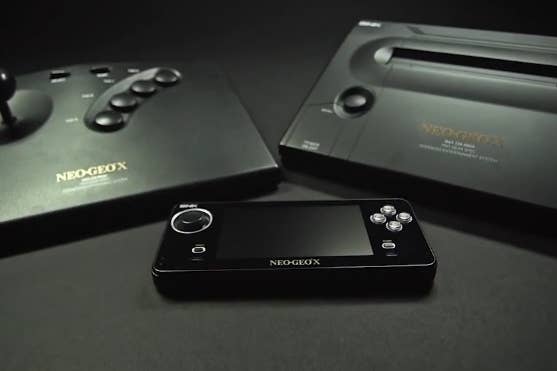 The company behind the original Neo Geo wants the console's retro revival off store shelves. SNK Playmore has announced that on October 2, its licensing agreement with Tommo Inc. for that company's Neo Geo X Gold console was terminated.
"Upon termination of the License and Distribution Agreement, SNK has demanded that Tommo Inc. immediately cease any and all manufacturing, distribution, marketing and promotion and selling of the Licensed Products," the company said.
The products in question include the Neo Geo X Gold, a handheld device that plays old Neo Geo games and can be plugged into a base for playing on a TV with reproduction Neo Geo arcade sticks. SNK has demanded that the console, as well as the arcade stick accessories and a variety of game bundles, be pulled from store shelves. SNK Playmore said it is protecting its intellectual property, and "decisive measures will be taken" against the continued sale of now-unlicensed Neo Geo X products.
A Tommo representative had not responded to comment as of press time, but the console was still being offered on websites like Amazon and GameStop.