Smartphones reach 50% of cell phones in USA
Nielsen survey shows that smartphones are chosen by two-thirds of new buyers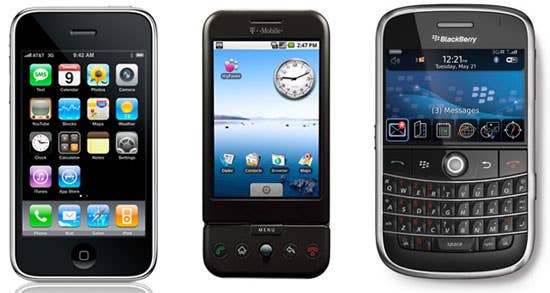 Nielsen has the latest numbers on cell phone market share in the USA, and it's good news for Android and iOS. According to Nielsen, as of February 2012 49.7 percent of US mobile phone subscribers now have smartphones, which is up from only 36% in February 2011. More than two-thirds of new cell phone buyers in the last three months chose a smartphone over a feature phone.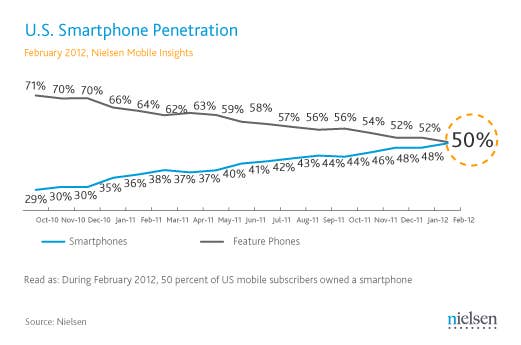 Android phones continued to hold the leading market share with 48%, with iPhones holding a 32.1% share. The numbers were much closer if you looked at smartphone purchases in the last 3 months; then 48% bought an Android phone and 43% bought an iPhone. Blackberry, of course, continued to lose market share, sinking to 11.6%.
Microsoft's share of the smartphone market continues to barely register, though with the recent introduction of Nokia's Windows Phone 7 phones in the US, and with Windows 8 on the horizon, this may change during the course of the year. RIM is hoping to revive the Blackberry's fortunes with the introduction of Blackberry 10 later this year, but few observers have any confidence that RIM can reverse their fortunes.