Small Giant appoints Sulake vet as CEO
Timo Soininen joins former colleagues at Finnish mobile developer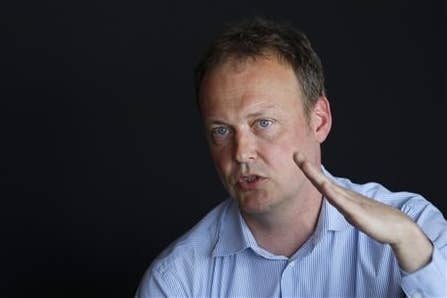 The Finnish indie studio Small Giant Games has appointed Timo Soininen as its CEO.
Soininen was CEO of Sulake, the company behind Habbo Hotel, for more than 10 years, but he stepped down from the role in 2011. Since then, he has served on the board at a variety of companies, as well as serving as CEO of the mobile marketing firm, Sunduka.
Small Giant was founded in April 2013 by four veterans of gaming and graphic design: Otto Nieminen and Markus Halttunen, the former senior product director and CTO of Sulake respectively, and Ilkka Juopperi and Tommi Vallisto who founded the design company Ikon Graphics.
"I'm very excited to join the Small Giant team as the CEO and look forward to working full-time with the team," Soininen said in a statement. "I have a long history of working together with some of the core team members already at Sulake, so I know a lot can be expected from this exceptionally talented and creative team."
In September last year, Small Giant raised $750,000 in seed funding. It is still working on its first game, which is scheduled for release in the summer.
Thanks Venturebeat.