Slovakian games industry has nearly doubled in size since 2016
Fledgling sector expected to turnover €55 million in 2020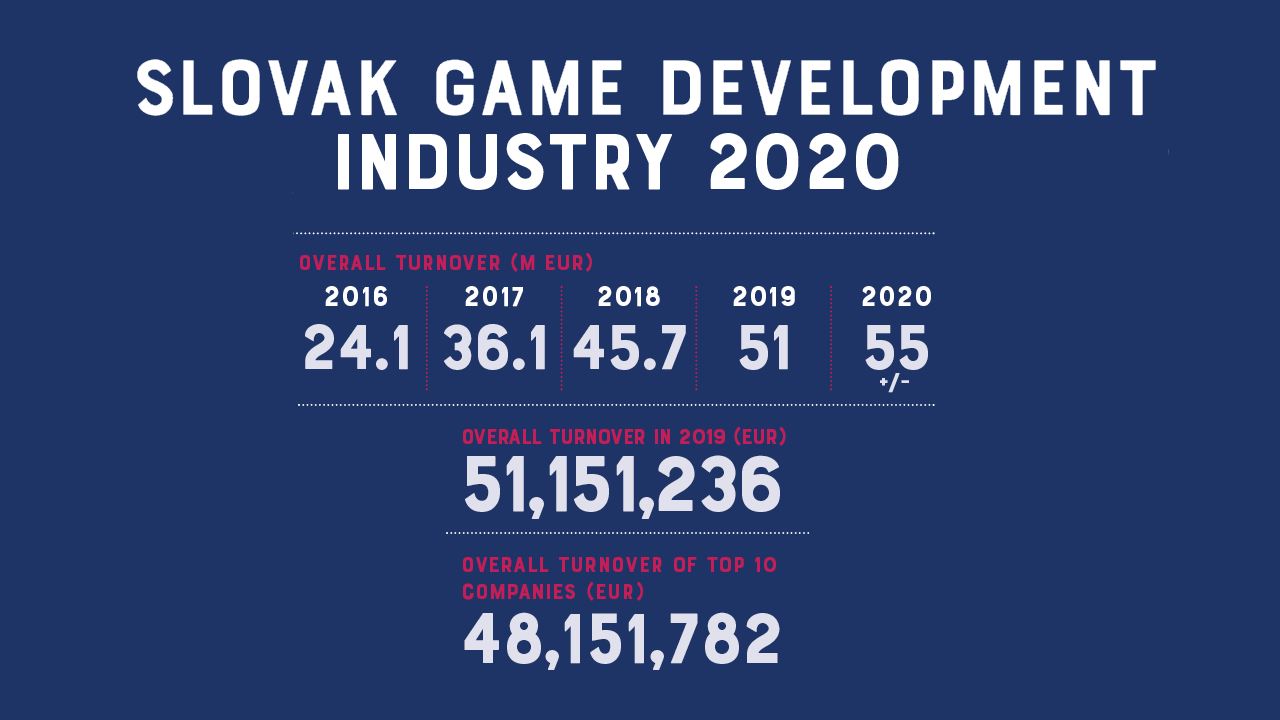 The Slovakian games industry has roughly doubled in size since 2016, according to a report from the Sovak Game Developers Association.
In 2019, annual turnover for the nation's games industry reached €51 million, up from €24.1 million in 2016.
The turnover increased by almost 12% from 2018 to 2019, and current estimates suggest it will reach €55 million by by 2020.
This growth is mirrored in the number of games industry workers in Slovakia, which has grown from 436 in 2016 to 762 in 2019.
Based on the 238 working positions opened last year, this growth is projected to continue, reaching around 900 employees by the end of 2020.
While the report does not indicate how many game companies have opened in Slovakia between 2016 and 2019, it does offer a few other tidbits.
For example, of the 762 current workers 125 are women and 40 are international. In addition, nearly €1.5 million of public funding has been granted to game companies in the last four years, supporting more than 90 projects.