Sleeping Dogs jumps straight to UK number 1
Open-world title beats New Super Mario Bros. 2 to top spot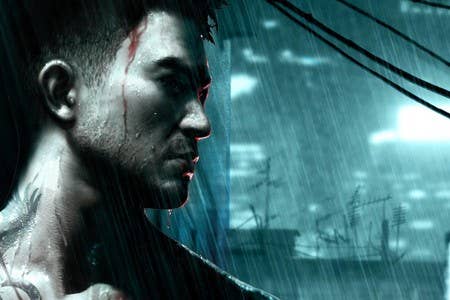 Square-Enix's open world crime adventure, Sleeping Dogs, has jumped straight to the number one spot in the UK charts in its debut week, beating Nintendo's 3DS exclusive New Super Mario Bros. 2 to the top position.
Sleeping Dogs has reviewed well and comes during a period of few releases for the 360 and PS3, helping it to record the fifth best opening week for any game of 2012 so far.
The arrival of two newcomers at the top of the table has shifted last week's top four down by two slots each in a chart which is untroubled by any further new arrivals. Marketing pushes for Tom Clancy's Ghost Recon: Future Soldier and Lego Harry Potter: Years 5-7 see them both climb back up the charts.
| Last Week | This Week | Title |
| --- | --- | --- |
| New Entry | 1 | Sleeping Dogs |
| New Entry | 2 | New Super Mario Bros. 2 |
| 1 | 3 | London 2012: The Official Video Game |
| 2 | 4 | LEGO Batman 2: DC Super Heroes |
| 3 | 5 | Mario & Sonic London 2012 Olympic Games |
| 4 | 6 | Batman: Arkham City |
| 5 | 7 | The Amazing Spider-Man |
| 10 | 8 | Tom Clancy's Ghost Recon: Future Soldier |
| 9 | 9 | Dead Island: GOTY Edition |
| 20 | 10 | LEGO Harry Potter: Years 5-7 |
| 6 | 11 | The Elder Scrolls V: Skyrim |
| 13 | 12 | Call Of Duty: Black Ops |
| 7 | 13 | Battlefield 3 |
| 13 | 14 | Mario kart 7 |
| 12 | 15 | Call of Duty: Black Ops |
| 16 | 16 | Skylanders: Spyro's Adventure |
| 8 | 17 | Assassin's Creed: Revelations |
| 14 | 18 | Super Mario 3D Land |
| 17 | 19 | GTA Episodes: Liberty City |
| 23 | 20 | Sonic Generations |