Skyrim paid mod pulled from Steam
One of Valve's featured user-made mods removed for using animations from another mod without permission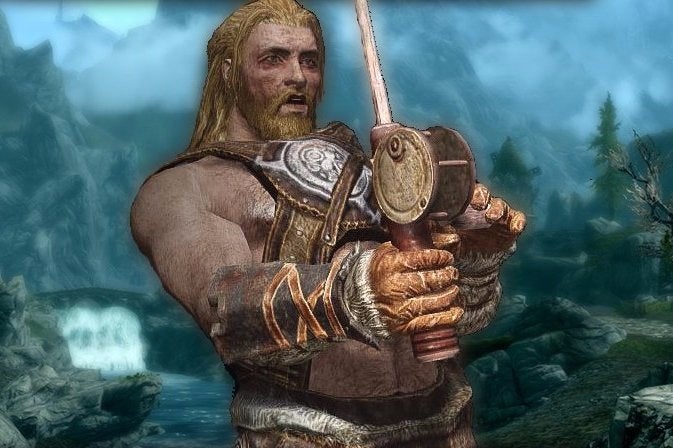 Valve expanded its Steam Workshop yesterday, allowing Skyrim mod-makers to commoditize their efforts and, as it turned out, the efforts of others. As reported by Destructoid, a fishing animation mod among the initial batch of add-ons Valve featured was pulled from sale after it was found to contain content from another user's mod.
The fishing mod was created by Chesko and aqqh, but incorporated animations from Fore's New Idles in Skyrim, a free mod created by Fore. When a user in the mod's Steam page asked if Chesko had received permission to monetize those elements, Fore stepped in to answer the question.
"No, he has not," Fore posted. "And making money with mods is totally against my attitude. It's the end of a working and inventive modding community."
Chesko responded to say that a non-disclosure agreement with Valve was in place that prevented talking to others about the rollout of the new Steam Workshop program, much less seeking permission. Chesko mentioned asking Valve specifically about selling mods that rely on content from other mods, and "was told that if the download is separate and free, it was fair game." However, Chesko did agree to pull the mod and issue refunds.
Valve's latest Steam Workshop initiative has drawn plenty of criticism early on. Beyond grousing over the 25 percent cut of revenues mod creators currently receive (an amount determined by the modded game's developer or publisher), a Change.org petition to have Valve remove the paid mods from the Steam Workshop entirely because "mods should be a free creation" has attracted almost 27,000 signatures as of this writing.