Valve letting users sell Steam Workshop content
Skyrim is first game allowing mod makers to publish and sell their creations through Steam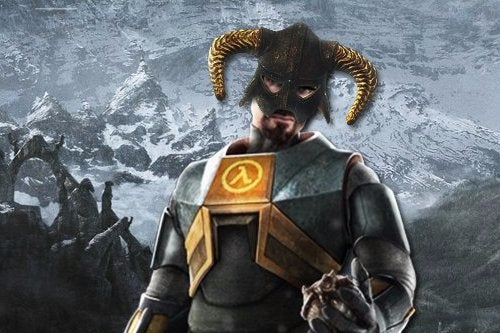 Valve is opening up the Steam marketplace a little bit wider. Today the company announced changes to its Steam Workshop user-generated content system that will allow creators to set prices for their mods and sell them to other users.
The new Steam Workshop marketplace will only work for games that have opted into the feature. The first game to use the new marketplace system is Bethesda Softworks' open-world RPG The Elder Scrolls V: Skyrim, with more titles to follow in the coming weeks.
While Valve notes that the Steam Workshop hosts more than 24,000 free mods for the game, creators have already attached prices to mods for in-game items, quests, and other tweaks, like animations for fishing or changes to NPC behavior so they wear weather-appropriate outfits. Creators are able to set prices for their efforts, designating them as free, fixed price, or pay-what-you-want products.
"We think this is a great opportunity to help support the incredible creative work being done by mod makers in the Steam Workshop," Valve's Tom Bui said. "User-generated content is an increasingly significant component of many games, and opening new avenues to help financially support those contributors via Steam Workshop will help drive the level of UGC to new heights."
This is not the first time mod-makers have been able to earn money through their Steam Workshop creations, but the previous process for items to be made available for sale was more selective, with a handful of games allowing users to vote on items that the developers would then integrate into their games. It wasn't until January of this year that the Workshop even added support for third-party games to sell user-made mods.
Valve said it has paid community creators more than $57 million since the Workshop opened in October 2011.