Sir Clive Sinclair dies at 81
Inventor of ZX Spectrum, Sinclair C5 electric vehicle, and Sinclair Executive pocket calculator dies after a long illness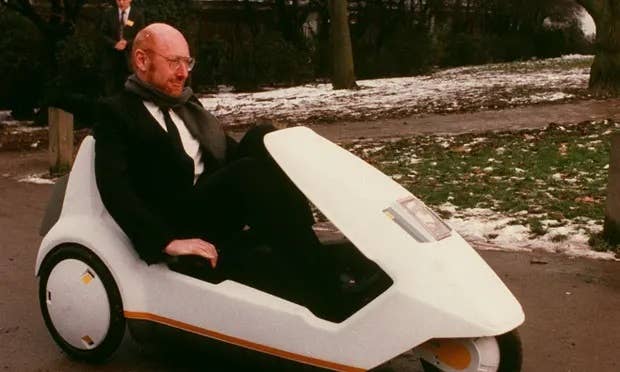 Sir Clive Sinclair has died at the age of 81 after a long illness, as reported by The Guardian.
Sinclair is best known in gaming as the inventor of the ZX Spectrum home computer in 1982. One of the most economical ways to get into computing at the time, the Spectrum served as a vibrant platform for developers and led to numerous clone computers that were sold around the world.
The Spectrum sold more than five million systems in its ten-year lifespan, and played host to more than 2,000 games. Sinclair was knighted a year after the system's debut.
Several years ago, Blitz Games co-founders Philip and Andrew Oliver wrote about the impact and importance of the ZX Spectrum for both the industry and for themselves personally.
"So what was it about the Spectrum that made it such a success, and makes it still so fondly remembered by so many gamers 35 years later? We think it's because it was a toy, simple to use, unintimidating, and at a price that most middle-class families could afford. It was a simple entry-level computer that turned out to be great for games. For most of a generation, this was their first experience of computer games. The variety of games was huge and after this, computers weren't just for geeks; they became a mainstream home entertainment platform.
"The ZX Spectrum will always hold a special place in our hearts, and in the hearts of many gamers and developers of our generation."
Sinclair's works extended well beyond the world of games. Among the serial entrepreneur's other creations were the Sinclair Executive pocket calculator in 1972, the Sinclair TV80 in 1983, and the Sinclair C5 tricycle-like electric vehicle in 1985.
He is survived by daughter Belinda, sons Crispin and Bartholomew, five grandchildren and two great-grandchildren.