SimCity sells 2 million
Frank Gibeau dubs always-online urban planning game a success, talks about growth of digital, says EA won't repeat mistakes of last console transition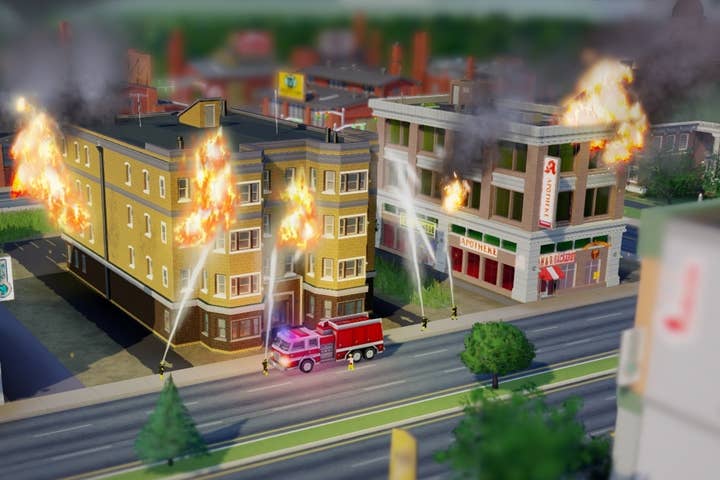 "SimCity is a success."
That's the assessment of EA Labels president Frank Gibeau, speaking to VentureBeat about the always-online city simulation game. Gibeau said that despite the high-profile difficulties the game had at launch, it has gone on to sell 2 million copies.
"In retrospect, our biggest takeaway is that we are lucky that SimCity has an enormous number of loyal fans," Gibeau said. "That first week after launch was really rough - an experience nobody wants to live through again."
The executive later added that fan feedback on SimCity convinced EA that The Sims 4 should avoid the always-online approach, and is instead being developed as a single-player, offline game.
Gibeau also talked about the company's growing digital business and its plan for the next-generation consoles. On digital, he noted that for the first time in EA's history, its most lucrative retail partner in the first quarter was not Best Buy or GameStop, but Apple. As for the console transition, Gibeau said EA had learned from a mistake it made the last time around.
"The idea was that RenderWare would power all of our games in the last transition," Gibeau said. "The problem was that it wasn't ready for prime time. It hadn't shipped any games. The tools, the pipelines, the tech just weren't mature or complete. Then I took that learning because in my role as the head of the studios, I had to make sure we understood how we were going to manage the technology...We blew the last transition because we relied on RenderWare. It didn't work. It set us back for multiple years. I was not going to repeat that mistake."
Gibeau said this time around the company has been banking on two engines, DICE's Frostbite and EA Sports' Ignite, and invested in them earlier to get them up to speed so the developers building games on them were working on more polished technology.