Silent Hill: Revelation 3D coming before Halloween 2012
The sequel movie features stars like Sean Bean, Malcolm McDowell and Carrie-Anne Moss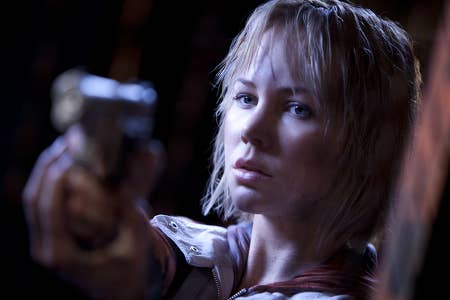 Open Road Films announced that it has picked up the US distribution rights to Silent Hill: Revelation 3D. The movie will release October 26, 2012 and will be launched internationally by Lionsgate.
"Silent Hill has proven to be a powerhouse franchise," said Tom Ortenberg, CEO of Open Road Films. "The fans have greeted each incarnation, including the original Silent Hill film, with great enthusiasm and we are confident that this latest project will be a strong addition to Open Road's 2012 slate."
The first Silent Hill movie released in 2006 and grossed nearly $100 million in the worldwide box office. This sequel will have Heather Mason and her father (played by Adelaide Clemens and Sean Bean) running from dark forces until Heather's 18th birthday when she finds out a dark secret that threatens to trap her in a demonic world.
"The film is a thrill ride that improves on the original in many ways," added Producer Samuel Hadida. "We take all audiences, new and old, deep into the world of psychological horror that is Silent Hill, and advance the story for those familiar with the franchise. We are thrilled to have Tom and his terrific team at Open Road presenting our film to US audiences."
Other stars in Silent Hill: Revelation 3D, directed by Michael J. Bassett (Solomon Kane, Deathwatch), include Deborah Kara Unger (The Game, 88 minutes, The Samaritan), Radha Mitchell (Man On Fire, The Crazies, upcoming The Frozen Ground), Kit Harington (HBO's Game Of Thrones), Carrie-Anne Moss (The Matrix, Disturbia, NBC's Chuck) and Malcolm McDowell (A Clockwork Orange, The Artist).