Sign up for the new-look GamesIndustry.biz newsletter
A free daily digest of the latest news, analysis and insight from video games business straight to your inbox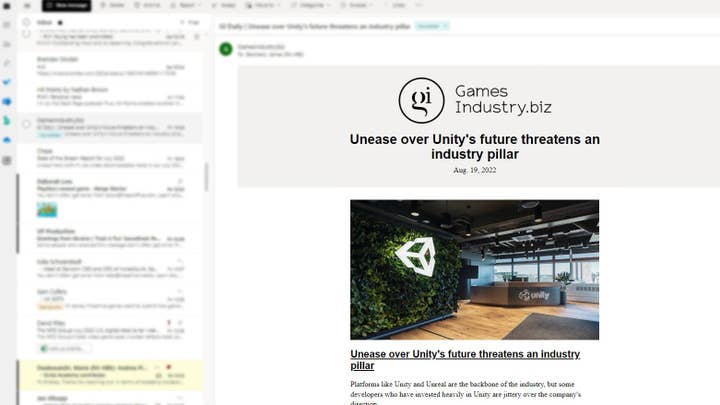 GamesIndustry.biz relaunched its website last month with the sleeker, cleaner design you now see, but did you know we overhauled our newsletters as well?
If you haven't already, you can subscribe via gamesindustry.biz/newsletters to see what we mean.
Signing up is simple and free. Head to the signup page, enter your email address and tick which newsletters you want to receive. That's it.
We currently run two newsletters:
GI Daily
Our daily roundup of the biggest stories from across the games industry, delivered Monday to Friday at around 4pm UK / 5pm CET / 11am ET / 8am PT. This offers a short, digestible look at the top stories and any exclusive interviews and other content published that day, as well as links to the rest of the day's news.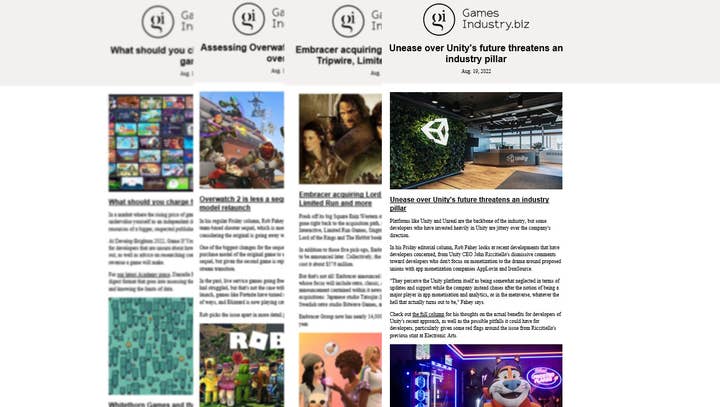 GI Market Report
A deeper analysis into market data from key territories, including monthly breakdowns of the best-selling physical and digital games across Europe and the UK. This is a semi-regular editorial newsletter, where we will also discuss the latest market trends.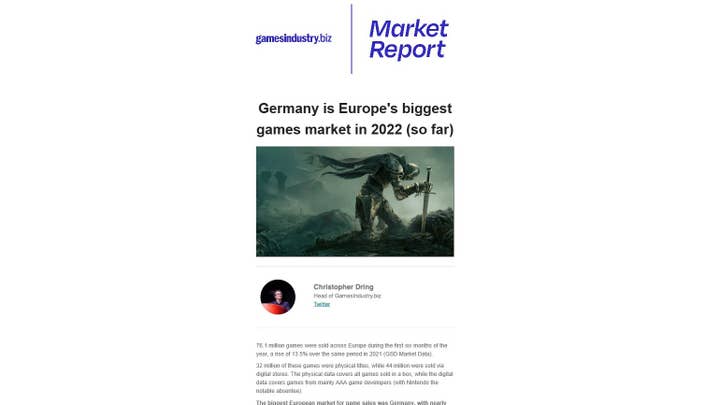 This week, we'll also be using our GI Daily newsletter to bring you insights from the show floor at Devcom and Gamescom in Cologne, ahead of full write-ups in the coming weeks.
So head over to our gamesindustry.biz/newsletter and get everything you need to know about what's happening in the business of video games delivered straight to your inbox.