Shuhei Yoshida reflects on the PS2 launch: "We were awfully unprepared"
President of SIE Worldwide Studios discusses what went wrong and what went right for PlayStation over the years
What was the secret to success of the PlayStation 2? And where did it all go wrong with the PlayStation 3?
Speaking with Edge Magazine editor Nathan Brown on stage at Develop: Brighton this week, president of Sony Interactive Entertainment Worldwide Studios, Shuhei Yoshida, shed some light on what went wrong and what went right over the 25 year history of PlayStation.
Riding high from the success of PlayStation 1, Yoshida admits that "we were awfully unprepared" when it came to launching the next console.
"Because of the fast transition between PS1 and PS2, we had no idea how the industry manages these things," he said.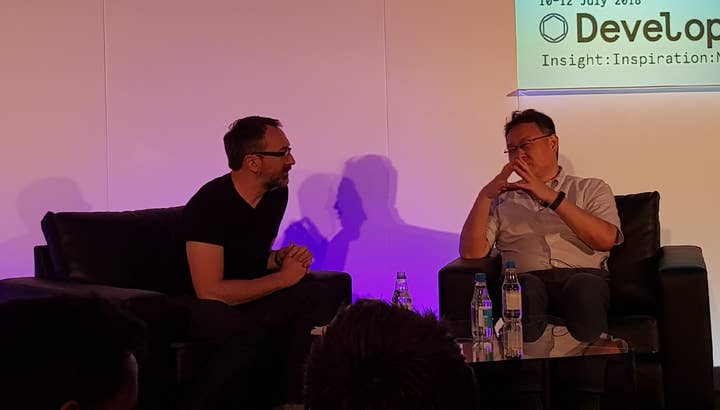 Yoshida joked that when the PS2 launched there were hardly any games available, but noted that console's pricing was "disruptive" when competing against the emerging DVD player market.
"It was really a success from the start, the PS2 sold like crazy," said Yoshida. "But when it launched in Japan, the best-selling software was actually the Matrix DVD.
"DVD was catching on but was still a very expensive system, and the PS2 came out with the same high quality DVD player capability with much lower, disruptive pricing."
Fortunes were far less favourable with the launch of the PS3 however, and Yoshida recalled the price reveal at E3 as a "horrifying moment".
Coupled with a limited third-party catalogue, and a hardware infrastructure that was notoriously difficult to make games for, the PS3 was in trouble from minute one.
"Ken [Kutaragi] was such a brilliant engineer - the team that worked for Ken was so motivated, he was a great motivator," said Yoshida, reflecting on the work of the PS3 architect.
"Maybe he was using video games as a stepping stone to realise his vision and dreams; he wanted to become the next Intel or something... We weren't given access until it was done... He didn't see the need to involve game developers in the design of the system; that's how the PS3 was made, and you know how successful it was."