Shanda Games is looking for a new CEO
Xiangdong Zhang steps down after less than two years in the role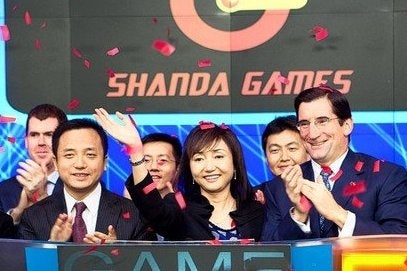 The Chinese online company Shanda Games has started a global search for a new CEO after Xiangdong Zhang stepped down from the role.
Zhang has also been removed from the board of directors, the compensation committee and the corporate development and finance committee, effectively severing all ties after more than 14 years at the company. Zhang has served as Shanda's CEO since December 2012.
While the company looks for a successor, Yingfeng Zhang will serve as its acting CEO. Yingfeng Zhang is the current vice president of Shanda Interactive, the parent company of Shanda Games until the business was spun-off in 2009.
"I witnessed Shanda Games' legendary growth from a small franchise into the leading online game developer and operator in China and I am glad that I have the opportunity to come back," said Yingfeng Zhang in a statement.
"Despite the challenges the games industry is facing today, I am confident in the dedicated management team of Shanda Games and its intelligent and responsible employees. I look forward to working with them to turn the Company onto a growth path again."
Shanda Games offered no official reason for the change in CEO, though Yingfeng Zhang's statement indicates that the company's financial performance was somewhat lacking.
In calendar 2013, Shanda earned $718 million in revenue, down from $772 million in calendar 2012.