Shadowrun Kickstarter reaches funding goal in less than 24 hours
Cult-status franchise hopes to reinvigorate after commercial failure of 2007 FPS title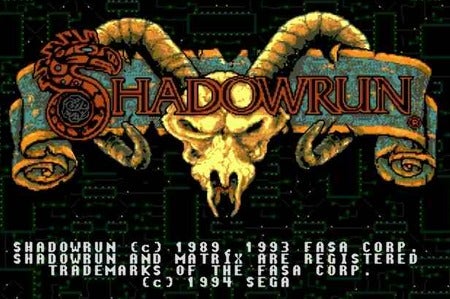 Shadowrun, a futuristic game utilizing high fantasy characters, is perhaps most known in core gaming circles as a commercially unsuccessful twist on first person shooters. While it might not have been the biggest hit for Microsoft back in 2007, Shadowrun has been a major franchise for ages with a very devoted fan base. Undeterred by the problems that plagued the Xbox 360 title, franchise creator Jordan Weisman and his studio at Harebrained Schemes have reacquired the rights and launched a Kickstarter, hoping to entice fans to fund a new shot at the game.
Weisman set out to raise $400,000 by April 29, and within the first day alone, his Kickstarter successfully hit the goal on April 5. With 23 days to go, $411,468 at time or writing and just under 9,000 backers, the game is well on the way to the kind of success currently being enjoyed by Wasteland 2's team.
Perhaps most enticing, and endearing, to those backing the project is the short video included by the team. Weisman personally apologizes for the problems that plagued the FPS version of the game that came out on Xbox 360 and PC back in 2007, even showing executive producer Mitch Gitelman getting pelted by small round objects while holding up a sign exclaiming "Sorry!" to the fans.