Sergey Galyonkin: Epic Games store courting a younger, Steam-less audience
Epic Games' director of publishing strategy offers glimpse of what the storefront plans to offer both consumers and influencers in the coming months and year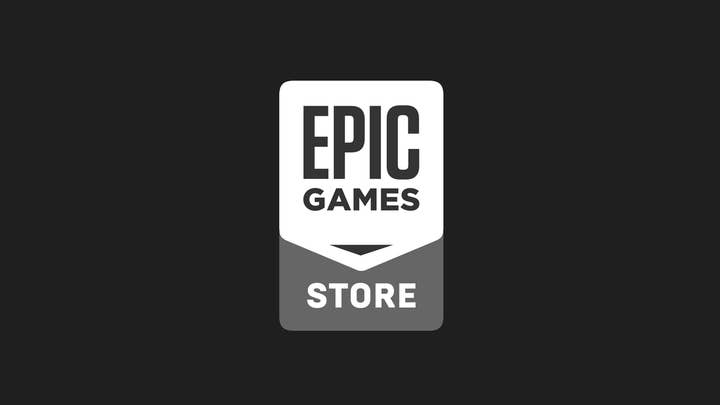 As creator of Steam Spy and now Epic Games' director of publishing strategy, Sergey Galyonkin is in an interesting both-worlds position to speak on the major problems posed to both platforms. And though Epic understandably isn't giving away a roadmap of all its future plans as a new storefront competitor just yet, Galyonkin has recently shed some light on what users and developers alike can expect from Epic in the coming year in terms of both philosophy and features.
In a ResetEra thread, member daxy provided a translated summary of the December 8, 2018 episode of podcast "How Games Are Made," a Russian-language podcast co-hosted by Galyonkin.
Though the poster admitted the translation wasn't perfect, Galyonkin confirmed several specifics about the information in the post in both a follow-up Twitter thread and in an email communication with GamesIndustry.biz
The discussion revolves around Epic Games' philosophy and balance of supporting features for developers with features for consumers, the latter of which the Epic Games store has been accused of lacking compared to its immediate competitors so far. Based on his remarks, though, Galyonkin isn't worried at all, but is rather focused along with Epic on eliminating old and unsustainable features that other storefronts maintain just for the sake of having them while improving the store's usability and profitability for developers and a new, younger audience of consumers coming to the store initially for Fortnite.
For example, Galyonkin confirmed that of all Fortnite players, only half have Steam installed and of those that have it installed, 60% are not using it actively. He also confirmed the translated details of a story told by two co-hosts involved with Hello Neighbor publisher TinyBuild on the podcast. According to them (via the translation), most of their sales came directly through the TinyBuild website, but when they sent out Steam keys, a not-insignificant chunk of their audience had no idea what to do with them. Their explanation of why this occurred was that the audience for the game skewed younger, and thus included a large number of people who had never touched Steam. So when it came time for Hello Neighbor: Hide and Seek, TinyBuild opted to try the Epic Store instead.
Galyonkin says that for the Epic Games store and the industry at large, friends and influencers are far more important engines of game discovery than in-store recommendations. At the moment, Epic has a system in place that allows developers to provide influencers with game codes that come with referral links to the game, offering the influencers a cut of a game's sale when the link is used. By default, the cut is 5%, a number Epic games currently covers, though developers can decrease or, at their own expense, increase that cut. The program is not intended to be a permanent one.
"Right now a significant part of marketing budgets of big games is allocated to pay influencers," Galyonkin said on Twitter. "Those are one-off deals. I think having a way for influencers to be able to stream any game and make money without relying solely on big publishers would be awesome.
"Support-A-Creator program for Fortnite allows some creators to make enough money to go full-time. My hope is by extending it to Epic Games store titles and getting more games on board, we'll reach the point where it's possible for more creators.
"...Our goal is to empower smaller devs to have the same access to creators that only big publishers right now can afford. It's not in any way mandatory, we're just leveling the playing field, giving devs the tools. On the other hand, it also levels the playing field for mid-sized and small creators. We found that ROI on small and mid-sized creators is actually better when running promotional campaigns, but there are so many of them, most devs can't manage that. We'll give them the tools."
For developers and users, Galyonkin hinted at other improvements that Epic is considering. He confirmed that Epic Games eventually wants to open itself to self-publishing, though with a stronger moderation system to ensure someone has actually played games before they are released on the storefront. He said that Epic intends to keep away from anything like Steam Cards, saying that features such as that and the Steam marketplace contribute to an excess of "game-shaped objects," or "games" that simply exist for marketplace transactions. Without those, asset flips, or malicious developers, Galyonkin suggests the store may have between 150-200 games per month to sort through for curation.
Galyonkin also suggested that the Epic Games store won't increase their own 12% cut of game sales revenue, but would look for ways to lower it further if payment processing companies become willing to play ball and reduce fees.
And specifically for users, Galyonkin confirmed that the Epic Games store is looking to implement cloud saves around February, achievements by the end of 2019, and reviews at some point in the future (though he said via email this dates were not fixed). Social features are also in the works, though on Twitter he clarified that these would look different from "an old-fashioned message board." Galyonkin wants to avoid older technology that is difficult to manage, as well as another Steam problem of users using the platform's review system as tech support.
Finally, Galyonkin told me that non-Epic games would eventually be launchable through the storefront, just like on Steam and Discord, but GOG's feature of importing games from other platforms would not be included. "'Add a non-Steam game' but for Epic is easy to do," he said, referring to the name of the feature on Steam. "'Import my games from Steam' requires a lot of legal work that might not result in any benefit for consumers."