US grows to account for 28% of all 2020 mobile spending - Sensor Tower
State of Mobile Gaming 2021 report finds India makes up 12% of all app downloads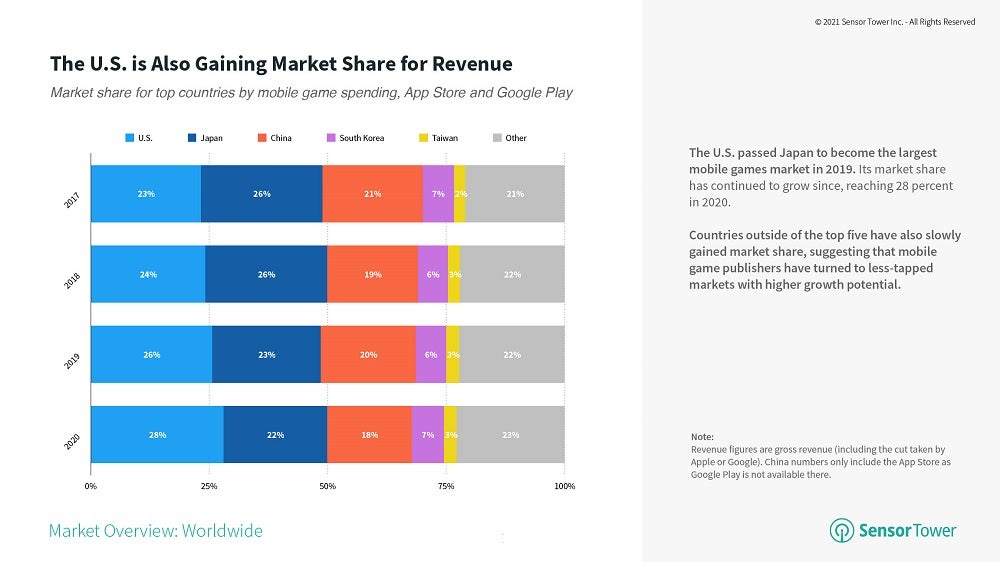 Yesterday, Sensor Tower released its State of Mobile Gaming 2021 report which reveals that US consumer spending accounted for 28% of the global market in 2020.
The US market share of mobile consumer spending has been increasing since 2017 and it outpaced Japan in 2019 as the world's leading region.
Japan made up 22% of market spending and China contributed 18% of the global market's revenue for 2020.
The report does note that China's market spending doesn't include the Google Play store as it is not available in the country.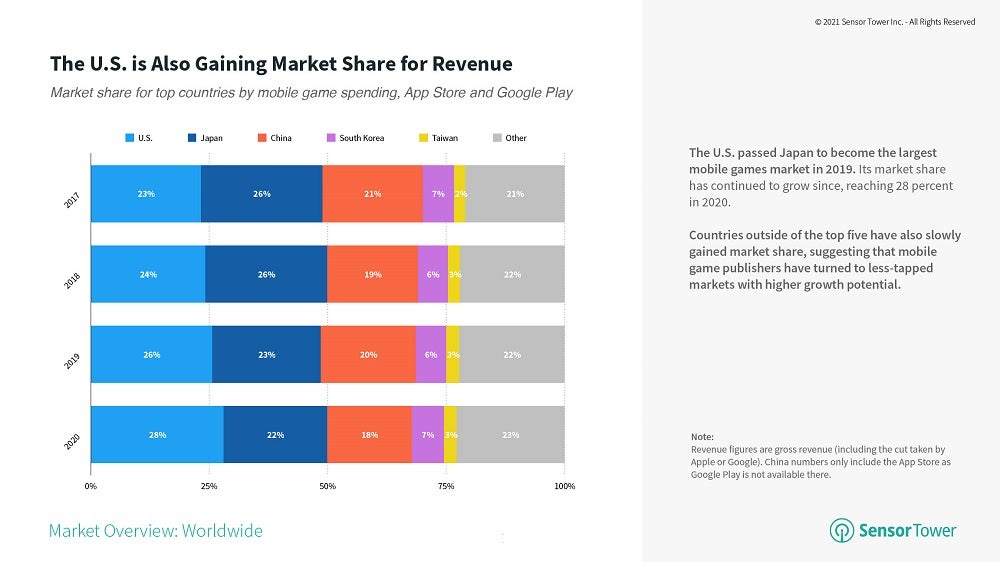 As for downloads, India led the global market with 9.7 billion, or 12% of all apps installed for the year.
The marketing firm shared that India is the only country to gain more than 10% of game installs since 2017. The next two largest regions for downloads, the US and Brazil accounted for 7% and 6% of market downloads for the year 2020.
Sensor Tower noted that just five markets -- the US, Japan, China, South Korea, and Taiwan -- made up 77% of mobile games revenues for the year, but just 32% of downloads.
It said that discrepancy was evidence that acquiring new users is easier than converting them to paying players in most markets.
The report forecasts that global player spending will reach $117 billion across the App Store and Google Play by 2023.
In addition, it predicted that the Southeast Asian market will be the fastest rising region with a projected growth of 88% between 2020 and 2023.