Sensor Tower: European mobile game spending generated $11bn in 2021
Market revenue increased 16.7% year over year as Google Play users made up the majority of spenders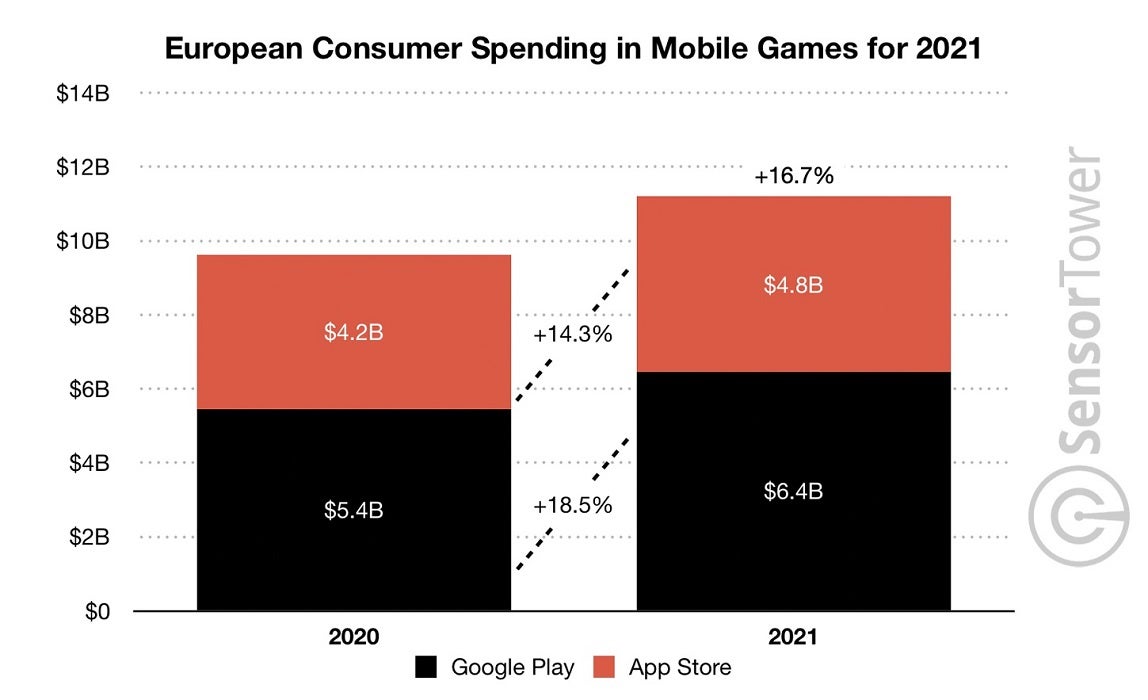 Today Sensor Tower reported that European mobile game consumers generated an estimated $11 billion in 2021.
The mobile analytics firm says that this represents a growth of 16.7% year-over-year for spending across the App Store and Google Play.
Google Play users led in revenue having spent $6.4 billion of the total, up 18.5% compared to last year. App Store consumers generated $4.8 billion representing a growth of 14.3% year over year.
With regards to total European user mobile spending, game revenue made up 61 percent of the market. It also accounted for 12% percent of the global game market revenue in 2021.
PUBG Mobile, Coin Master, and Roblox were the highest grossing mobile titles of the year.
Player spending for Tencent's PUBG generated $404 million, Moon Active's Coinbase generated $392 million, and Roblox amassed $264 million.