Sekiro: Shadows Die Twice dominates EMEAA charts
Dethrones Tom Clancy's The Division 2 and fends off digital onslaught of discounted Ubisoft titles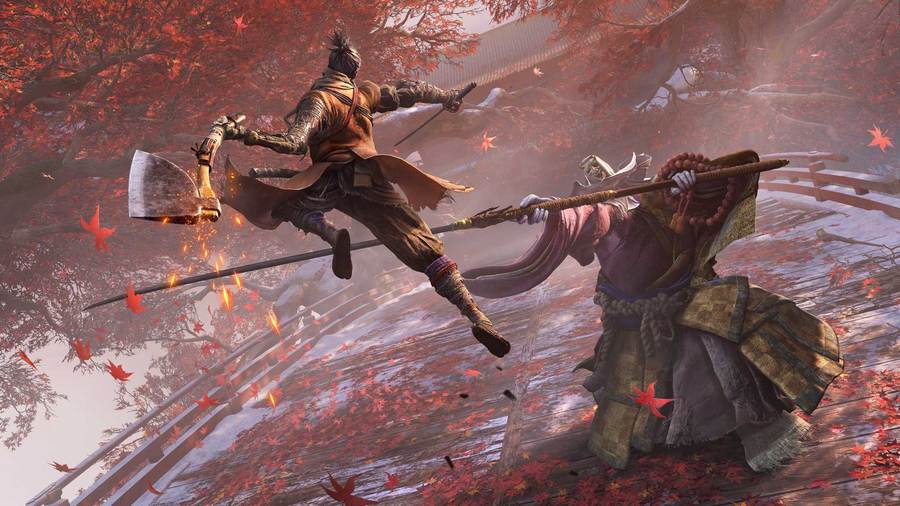 Activision took the top spot in the latest EMEAA charts with From Software's well-received Sekiro: Shadows Die Twice.
The game was the best-selling title on the digital, physical and combined charts, compiled for the week ending Sunday, March 24. PlayStation 4 was its most popular platform, followed by PC then Xbox One.
Sekiro knocked the previous chart-topper Tom Clancy's The Division down to No.2, although the PS4 version still outsold Activision's title on Xbox in the combined chart.
Ubisoft fared well in this week's chart. In addition to The Division 2 and evergreen seller Rainbow Six: Siege, the publisher had two more games in the Top Ten: Watch Dogs 2 and Far Cry New Dawn.
A quick look at the digital chart reveals why: The Ubisoft Spring Store sale ended Monday, March 25 and their effect can very much be felt in the Top Ten best-selling download games.
Far Cry New Dawn -- which was reduced to half price barely a month after its release -- secured No.3 in the digital charts, followed by Watch Dogs 2. The original Watch Dogs can also be found at No.9, with Uno at No.10.
In fact, 11 of the Top 20 digital games were from Ubisoft, with Tom Clancy's The Division 2 likely the only full priced title.
Here's the Top 10 best-selling games by units (combined digital and physical) in EMEAA for the week ending March 24:
| Last Week | This Week | Title |
| --- | --- | --- |
| 1 | New Entry | Sekiro: Shadows Die Twice |
| 1 | 2 | Tom Clancy's The Division 2 |
| 2 | 3 | FIFA 19 |
| 3 | 4 | Grand Theft Auto V |
| 18 | 5 | Far Cry New Dawn |
| 5 | 6 | Red Dead Redemption II |
| 9 | 7 | New Super Mario Bros. U Deluxe |
| 258 | 8 | Watch Dogs 2 |
| 13 | 9 | Tom Clancy's Rainbow Six: Siege |
| 15 | 10 | Mario Kart 8 Deluxe |
Participating companies in the GSD charts (run by B2boost on behalf of ISFE) are Activision Blizzard, Bandai Namco, Capcom, Codemasters, EA, Focus Home Interactive, Koch Media, Microsoft, Milestone, Paradox, Sega, Sony, Square Enix, Ubisoft and Warner Bros.
Digital data includes games sold in Australia, Austria, Bahrain, Belgium, Bulgaria, Croatia, Cyprus, Czech Republic, Denmark, Finland, France, Germany, Great Britain, Greece, Hungary, Iceland, India, Ireland, Israel, Italy, Kuwait Lebanon, Luxembourg, Malta, Netherlands, New Zealand, Norway, Oman, Poland, Portugal, Qatar, Romania, Russia, Saudi Arabia, Slovakia, Slovenia, South Africa, Spain, Sweden, Switzerland, Turkey, Ukraine and UAE.
Physical data includes all games, but only those sold in Belgium, Denmark, Finland, France, Great Britain, Italy, Netherlands, Norway, Poland, Portugal, Spain, Sweden and Switzerland.