Sega to publish Double Fine's The Cave
Not to be confused with Double Fine's other adventure game via Kickstarter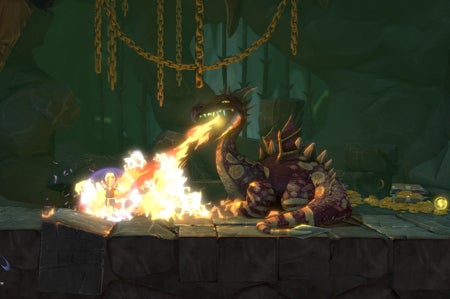 Sega sent word today that it's reached a publishing deal with Double Fine for the independent developer's new adventure title from Ron Gilbert, called The Cave. The game is planned for a digital release worldwide on consoles and PC in early 2013.
In typical Double Fine fashion, it would appear much humor is present. Just look at this bit from the press release: "Asked for a quote, The Cave said, 'There are those who say I'm not rooting for everyone who ventures down here but that's not true. Not true at all.' He then followed up with 'But I'm also not above a good chuckle when someone falls in lava.' The Cave then began to chuckle."
"The concept of The Cave has been bouncing around in my head for many, many years, and then the little voices that tell me to do things said it was time to make the game," said Ron Gilbert. "I'm thrilled to be working with amazingly talented folks at Double Fine and ecstatic that the team at Sega believes in adventure games and quirky ideas."
"As Sega continues to expand our digital gaming catalog, we've put a lot of effort into finding truly original experiences we can help bring to life. Both Ron and the team at Double Fine are experienced and deeply creative, and we value the chance to work with them on The Cave," added Haruki Satomi, Senior Vice President of Digital Business at Sega.
While Double Fine develops this new title, the studio is also working on its "Double Fine Adventure," which managed to rake in over $3 million on Kickstarter.