Sega to acquire Rovio in €706 million deal
The Angry Birds maker to boost Sega's mobile ambitions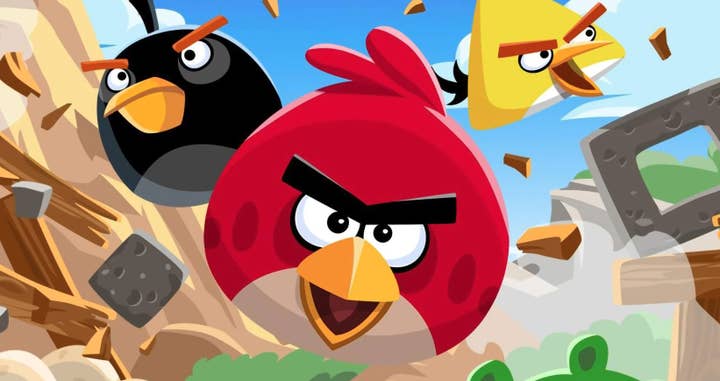 Sega has announced it is set to buy Rovio Entertainment in a deal worth €706 million ($776 million).
The Japanese games giant is looking to acquire Rovio's outstanding shares and options at €9.25 a share and €1.48 per option. Rovio's board of directors have expressed their support for the offer. The acquisition is expected to close in the second quarter of the current financial year.
The logic behind the deal involves utilising Rovio's expertise to accelerate Sega's IP in the mobile space -- IP such as Sonic The Hedgehog, which has seen some mobile success already. It matches Sega's planned strategy around enhancing and expanding its brands globally. Rovio has struggled to develop additional IP beyond the Angry Birds brand, and this would provide the company with new franchises to work with.
Rovio has a live-service platform called Beacon, plus a large audience in the US and Europe to help Sega achieve growth in the mobile market, the company states.
Sega also believes it can utilise its experience maintaining and growing the Sonic brand to help extend and grow the Angry Birds IP. This includes within the games market and in other segments, such as anime and movies (Rovio has had some success in this space).
"Among the rapidly growing global gaming market, the mobile gaming market has especially high potential, and it has been Sega's long-term goal to accelerate its expansion in this field," sated Haruki Satomi, president and Group CEO of Sega Sammy.
"I feel blessed to be able to announce such a transaction with Rovio, a company that owns Angry Bird", which is loved across the world, and home to many skilled employees that support the company's industry leading mobile game development and operating capabilities. Historically, as represented by the Sonic the Hedgehog series, Sega has released countless video game titles to various gaming platforms. I am confident that, through combination of both companies' brands, characters, fanbase, as well as corporate culture and functionality, there will be significant synergies created going forward."
Rovio CEO Alexandre Pelletier-Normand added: "Joining Rovio has been an honour and I am proud to have seen Angry Birds continue to grow, as we released new games, series and films. Less known but equally impressive is our industry-leading proprietary technology platform, Beacon, holding 20 years of expertise, allowing tight-knit teams to develop world-class [games-as-a-service] products.
"We are thrilled at the idea of using our expertise and tools to bring even more joy to our players, enhancing and expanding Rovio's and Sega's vibrant IPs.
"Red and Sonic the Hedgehog: two globally recognized and iconic characters made by two remarkably complementary companies, with a worldwide reach that spans mobile, PC/console, and beyond. Combining the strengths of Rovio and Sega presents an incredibly exciting future."