Sega sets its sights on Rome
Publisher gives new Total War entry the series' largest marketing campaign to date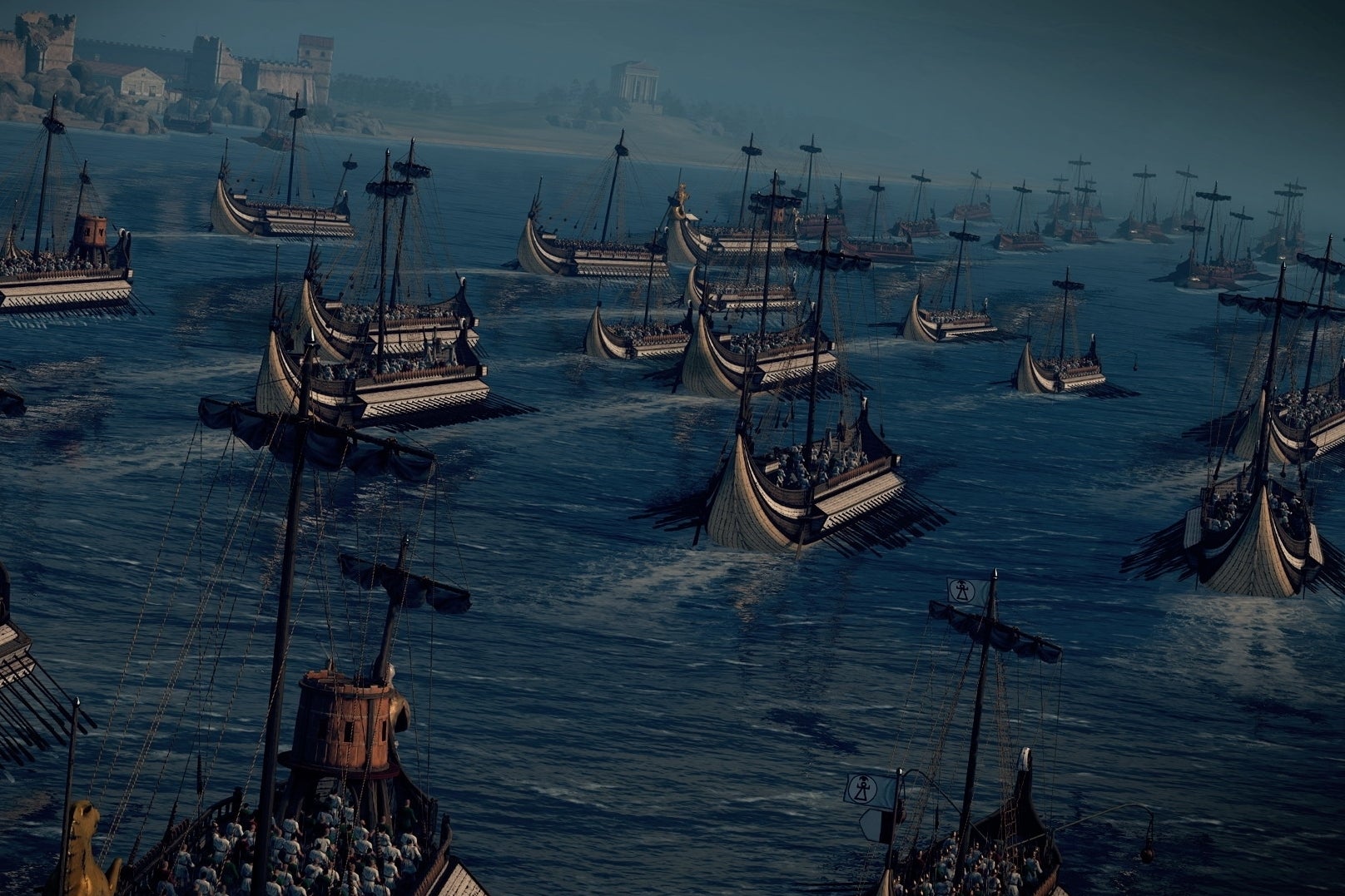 ROME, Italy--Sega increased The Creative Assembly's production budget by 40 percent over Total War: Shogun II to develop Total War: Rome II, which the game maker promises will be its largest real-time strategy (RTS) game ever. The game is massive in scale with over 700 battlefield unit types to command and battles that feature 40-versus-40 with destructible environments based on real historical locales and armies. It also marks Sega's largest marketing push ever in the nine-year Total War history.
Although the PC RTS field is not as crowded as it once was, in a way Sega will be competing with itself having released Relic's World War II game, Company of Heroes 2, earlier this year. The Total War franchise has sold over 3.4 million copies to date in the U.S., according to the NPD Group, and it has a global audience that has followed each new iteration and sequel. According to Sega, Total War: Rome II had over six times the number of pre-orders in its first official week compared ­to Shogun II, making it the fastest selling pre-ordered title in the series. Sega has been marketing the game early through discounts, free SLC and a limited edition version of the game that comes with a replica catapult.
Total War has always been rich in history. Back in 2004, the History Channel used the original Total War: Rome game for a 13-part series called Decisive Battles, which used the video game footage to tell the story of real battles during the Roman Empire. With Total War: Rome II, Sega has partnered with MacMillan Publishing and author David Gibbins for Detroy Carthage, the first in a series of historical adventures based on the new game. The October hardcover is set in Carthage, 146 B.C. and tells the story of Fabius Petronius Secundus, a Roman legionary and centurion who rises to power.
Check out the complete article on our sister site, [a]list daily.