Sega sees streaming's potential to reach new audiences
Executives talk about current industry trends, why Phantasy Star Online 2 isn't announced for Europe, and say the retro market cannot be saturated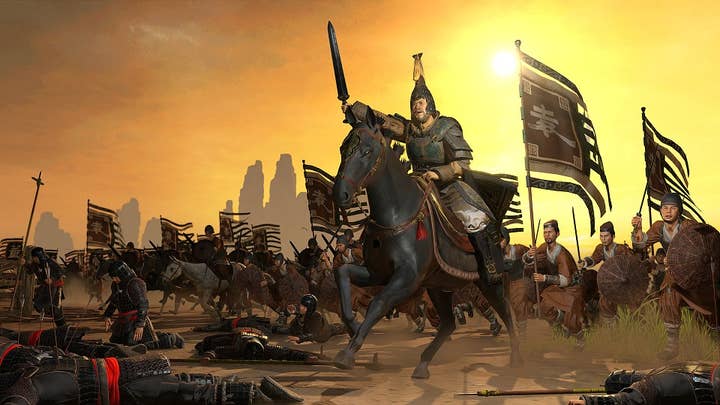 Sega is not embracing the new era of streaming so much as giving it an affectionate side hug.
When Stadia launches in November, one of its launch window titles will be Sega's Football Manager. It's not necessarily the best showcase for streaming's ability to enable demanding games to run on under-powered devices, but it is a first step into a new era of on-demand streaming that Sega sees full of potential, as Sega Europe COO and president Gary Dale, executive vice president of publishing John Clark, and VP of marketing Anna Downing explain to GamesIndustry.biz during last week's Electronic Entertainment Expo.
"The thought of people on low-end laptops being able to play games like Football Manager and Total War is something we really embrace and support, so we're really interested to see how all the players push forward with significant streaming announcements and services," Clark says. "I think bandwidth is a very important thing, just to see how the services function. So we'll look at Google Stadia's rollout with a lot of interest to see how that maps out. And for the future, we're all interested to see how economies of streaming are going to work, the business models, etc.
"At this point, streaming and cloud have been around for a long time. We worked in the old days with Gaikai and OnLive, and we've worked with PlayStation Now since. But it really seems like this is an interesting time for bigger players to come through and make a significant impact."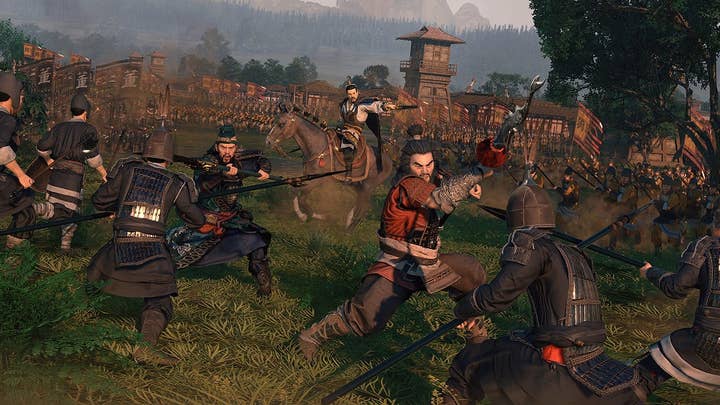 Dale also weighs in on streaming when the discussion turns to Sega's biggest opportunities for growth.
"We're constantly looking to find ways to broaden the appeal of our existing franchises, whether that's Total War, Football Manager, or Company of Heroes"

Gary Dale
"What's interesting about a lot of the philosophies of the operators of the streaming services is the idea of extending the audience reach," Dale says. "They're trying to find new users and give them access to games in a way that hasn't been done before. So obviously, working with those partners gives us potential access to broader audiences, so there's growth there.
"We're seeing growth coming from new markets or markets that are starting to open in a different kind of way, particularly in Asia and particularly China. Then within our existing portfolio, we're constantly looking to find ways to broaden the appeal of our existing franchises, whether that's Total War, Football Manager, or Company of Heroes. Whatever it is, we have a constant mission to extend the reach of those. And on top of that, we look at new IP opportunities as well to further increase our offering."
Dale acknowledges that Total War: Three Kingdoms benefited in China from having a historical Chinese setting, but adds that Sega doesn't make games specifically for a single market. Three Kingdoms was designed to appeal to the series' core audience around the world, and he notes it has performed well in all the markets where Total War games typically succeed.
Of course, not all games come to all territories. One of Sega's big announcements of the show was that Phantasy Star Online 2, a free-to-play sequel exclusive to Japan since 2012, will finally be coming to North America, leaving European fans of the series wondering when they might get a chance to try the game.
"Unfortunately, at this moment in time, we're not in a position where we can announce any dates in regard to a European release," Downing says. "But we continue to talk to our fans and we encourage them to stay tuned and as soon as we have news to share, we will do so."
Dale adds, "We're partnering with Microsoft on this and from how you operate the game, the business model, and this is the first time it's coming out of Japan ... I think there is an expediency to 'Let's get it going, let's get it working on a network, let's see how it behaves.' And then we'll take it further. There's no more to it than that, so stay tuned, hopefully."
"We've got great content and we're never going to saturate the audience for all of that retro content"

John Clark
Another area where Sega is sharpening its regional focus is with Searchlight, its internal team established to pursue new opportunities, from console games suitable for porting to PC to acquisition targets. The company is stepping up its investment in Searchlight, but Clark notes that it is currently "very focused" on Western content.
"We still have a strong commitment to bringing out Japanese content on multiple platforms, and that focus will fall to a separate team," he stresses. "That's still alive and well and we've got a lot of energy behind it. The team at Searchlight is focused on Western content. If we look at the start-to-finish of Two Point and Two Point Hospital, that's a perfect example of how we want Searchlight to work."
Sega signed a publishing deal with Two Point for its debut title in 2017 and worked with them to build the studio and plan the business. After Two Point Hospital's successful launch, the company acquired the studio outright last month.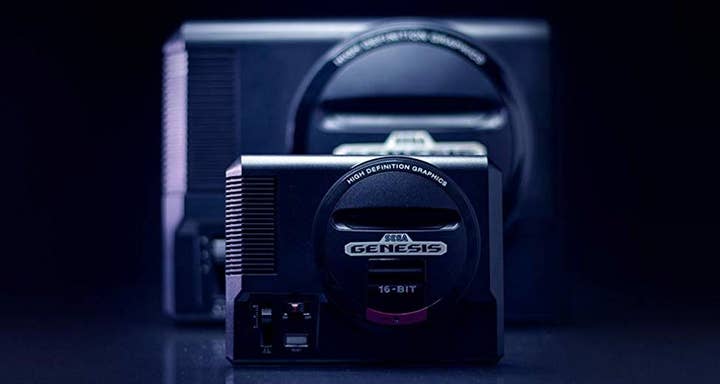 One of Sega's featured projects at the show was the Genesis/Mega Drive Mini, an all-in-one microconsole with 42 built-in games from the original 16-bit console. It's just the latest in the company's long-running attempts to monetize its retro catalog, which in recent years have included externally licensed (and poorly regarded) microconsoles, compilations on consoles and PC, a la carte sales on Steam, stereoscopic 3D remakes (available individually digitally or as a physical compilation), and mobile ports in both free-to-play and premium formats. When we ask if such a strategy might need focusing, Clark defends the company's approach.
"When do you ever stop reaching the audience? There's always an audience there on one format or another," he says. "We've got great content and we're never going to saturate the audience for all of that retro content, so I think we're going to continue to bring it out as broad and wide as possible."
We also ask about the company's position on unionization in the games industry, partly because of parent company Sega Sammy touting its recent efforts to reduce the amount of employees who work "long overtime" (more than 80 hours of overtime a month).
"I'm not sure we have a stance on it," Dale says. "Ultimately it's not something we control as the employer. So if it's something our staff want to do, we will work with the staff and it's really a staff-based initiative rather than something we would do. But we're not against [it]... It's not something we encourage or discourage."