Sega posts gains on light release slate
Sonic Origins and ports of Hatsune Miku and 13 Sentinels help publisher post 11% sales bump for first fiscal quarter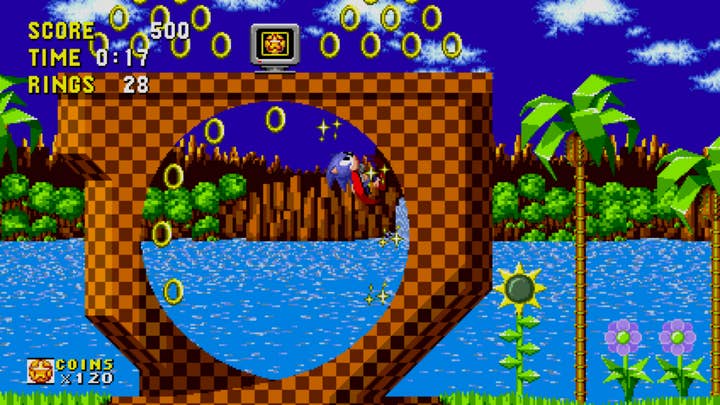 Sega has released its financial results for the three months ended June 30, 2022, and the publisher's fiscal year appears to be off to a good start.
The numbers
Net sales: ¥66.1 billion ($496 million), up 11.2% year-on-year
Profit: ¥3.16 billion ($23.5 million), up 7.5% year-on-year
Entertainment Contents division sales: ¥52.8 million ($396 million), up 11% year-on-year
Entertainment Contents segment income: ¥8.14 billion ($60.3 million), down 5% year-over-year
The highlights
Sega's first quarter release slate was somewhat muted, led by the retro compilation Sonic Origins, a PC revamp of the 2020 Switch release Hatsune Miku: Project Diva Mega Mix, and a Switch port of PS4 title 13 Sentinels: Aegis Rim, which debuted in Japan in 2019.
The publisher did not specify how any of those titles performed individually, but the company as a whole reported selling 5.14 million copies of games over the quarter, down 22% year-over-year.
The only specific game whose performance Sega discussed was the free-to-play mobile game Hatsune Miku: Colorful Stage, which the publisher said continued to post strong results.
Sega's gaming division actually saw its profits drop year-over-year, but the overall company grew the bottom line thanks to reduced losses from its pachinko/pachislot and resort businesses.
Looking ahead
For the full year, Sega forecast overall revenues of ¥375 billion ($2.8 billion), a 16.8% increase on the previous year. It also predicted profit of ¥28 billion ($208 million), down 24.2% year-on-year.
As for what will deliver those numbers, Sega touted a stronger lineup of titles for the rest of the year, including Sonic Frontiers, remastered versions of three Persona games, Soul Hackers 2, Two Point Campus, and Endless Dungeon.
Sega also addressed the fading pandemic boost, saying, "the recent market trends seem to be cooling down due to the impact of changes in consumer behavior following the normalization of social and economic activities."
However, it added that there's a growing expectation for the industry to return to global growth in the future.
It also expressed concern about possible higher development costs and longer development times "associated with the impact of growing inflation and increasing human resource mobility," although it said they have not meaningfully affected results yet.
Additional reporting by Danielle Partis.