Sega Europe hands Sonic publishing duties to Nintendo
New partnership for three exclusive titles as publisher continues transition to PC market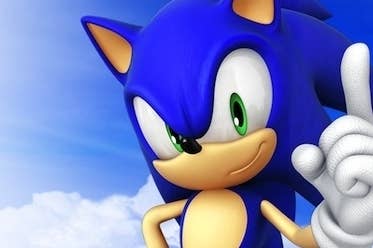 Sega Europe has handed the publishing and distribution rights to the next three Sonic the Hedgehog titles exclusively to Nintendo.
The move follows Sega's continued focus on the PC market with hits like Football Manager, Total War and Company of Heroes - and compliments Nintendo's portfolio of family-friendly titles. The deal includes Sonic Lost World, Mario & Sonic at the Sochi 2014 Olympic Winter Games and one other game to be revealed at a later date.
"Sega have chosen to exclusively partner with Nintendo to distribute or publish the next three Sonic the Hedgehog titles throughout Europe and Australia," Jurgen Post, COO of Sega Europe, confirmed to GamesIndustry International.
The deal is an extension of the publishing duties Nintendo has taken on for previous Olympic Games titles. Sega US will still publish Lost World in the region.
"This is a strategic partnership that does not affect our existing distribution network across these territories and with whom we are looking forward to working with on the upcoming releases of Total War: Rome II and Company of Heroes 2," he added.
Sega now has three main pillars of business after a restructuring process that took place last year. As well as the PC business, the company is also building its mobile and digital efforts, sidelining the more traditional boxed console market.