SEGA 1st and 3rd on UK podium with official Olympics tie-ins
LEGO Batman 2 pushed into second by sporting fever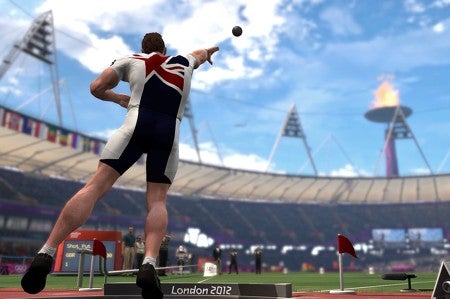 SEGA has taken gold and bronze positions on this week's UK all-format chart, bracketing the second-placed LEGO Batman with Olympic titles as the Games kick off in London.
Neither game is a new release but the opening of London 2012, which kicked off with Danny Boyle's well-received opening ceremony on Friday night, has revitalised the five week old official Games title as well as the Sonic and Mario vehicle which has been cruising the chart for nearly ten months. Batman received a similar boost from surrounding hype as three Caped Crusader titles occupy top 40 spots as Christopher Nolan's film continues to draw crowds.
Elsewhere on the table positions have largely been reshuffled, with the only new entry being Pokemon Conquest at number 17 - also the only DS title to make the top 40 despite Sunday's launch of the 3DS XL.
All chart data is courtesy of Gfk Chart-Track.
| Last Week | This Week | Title |
| --- | --- | --- |
| 2 | 1 | London 2012: The Official Video Game |
| 1 | 2 | LEGO Batman 2: DC Super Heroes |
| 8 | 3 | Mario & Sonic London 2012 Olympic Games |
| 3 | 4 | Tom Clancy's Ghost Recon: Future Soldier |
| 7 | 5 | Batman: Arkham City |
| 5 | 6 | Call Of Duty: Modern Warfare 3 |
| 4 | 7 | The Amazing Spider-Man |
| 10 | 8 | The Elder Scrolls V: Skyrim |
| 12 | 9 | FIFA 12 |
| 6 | 10 | Kingdom Hearts 3D: Dream Drop Distance |
| 4 | 11 | Assassin's Creed: Revelations |
| 9 | 12 | Max Payne 3 |
| 24 | 13 | Mario Kart 7 |
| 13 | 14 | Skylanders: Spyro's Adventure |
| 11 | 15 | Dead Island: GOTY Edition |
| 23 | 16 | Battlefield 3FIFA Street |
| New Entry | 17 | Pokemon Conquest |
| 17 | 18 | Call of Duty: Black Ops |
| 27 | 19 | WWE '12 |
| 28 | 20 | Super Mario 3d Land |