Search for a Star
Aardvark Swift's Hollie Heraghty explains the process for this year's developer talent competition
What is Search for a Star?
Aardvark Swift is very proud to announce that Search for a Star 2011 is officially underway and gathering pace for the second year running - and we're delighted to be partnering with leading videogames business news and community site GamesIndustry.biz for this year's competition.
Search for a Star is our programming competition for university students in their final year. It's a competition designed to highlight the country's brightest young programmers, giving them a platform to make the difficult step into a career in videogames.
The idea for a programming competition was conceived sometime ago, but took a little while to gather momentum. I work as a specialist recruiter, for programmers within the videogames industry and I've taken a great interest in graduate programmers - trying to help them secure their first role within the industry.
I noticed that there was a recurring problem surrounding graduate recruitment - I'd talk to graduates daily who were unable to secure a role in a videogames studio, and simultaneously I'd speak to studios who wanted to take on entry-level programmers but couldn't find the calibre and skills they required. Something wasn't adding up and I wanted to try and help solve the two problems.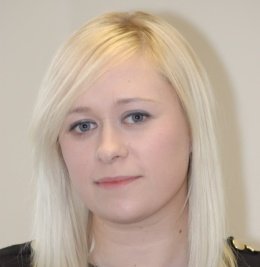 The Skills Gap
Initially, I surveyed UK studios, to gain a better understanding of the skills they required and which skills they felt the entry-level applicants were lacking. The answers confirmed what I suspected - that studios want programmers who are academically strong, have a solid understanding of Maths, C++ programming, a passion for games and the ability to work within a team.
It seemed the problem was mainly finding graduates with these skills, but also helping studios to identify the applicants who had these skills and separate them from the many similar CVs that are submitted for junior roles.
Search for a Star was the perfect solution to a glaring recruitment problem. We devised a plan for a competition that would mirror games studio recruitment processes. This gives studios the confidence that the programmers reaching the final round and winning the competition could demonstrate the skills they were looking for: C++, Maths, passion for games and the ability to communicate with others.
How it Works
Search for a Star is a four stage competition:
Stage one is the nomination/application process, with applicants filling in all relevant details about their educational background, interests, programming experience. Successful applicants then proceed to the next stage.
Stage two tasks applicants to answer ten technical questions, which are completed in exam conditions in a time limit of two hours. The top 15 per cent then progress to the next phase.
Stage three is 'the task stage' - this is completed within a week and really gives the competitors the chance to shine. They are given broken code which they must fix, implement new features, then go above and beyond, to show that they are the star we have been searching for.
Stage four, the final stage, is a panel interview that will assess communication skills and an applicant's passion for games. Our panel interview is an important part of the competition process.
This year our panel will comprise of recruitment professionals: Lizi Attwood from Relentless, asking technical questions; and a representative from Rockstar Leeds. The candidates will have to demonstrate a passion and interest in games, technical proficiency and the ability to communicate.