Screen Australia backs 21 indie games
Hands over $2.6 million to back country's developers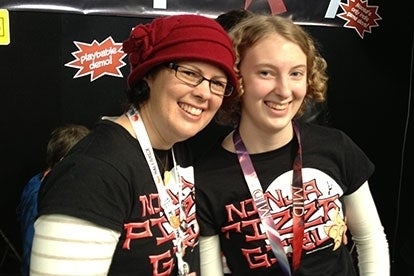 Screen Australia has named the the 21 indie games that will receive $2.6 million in funding support, with companies like Infinity Plus Two, Flat Earth Games and Binary Space all making the cut.
"Game development is the fastest growing sector of the worldwide audiovisual market but Australian independent studios have faced a shrinking workforce and extremely tough terms of trade. Yet the sector continues to showcase its creative force with breakthrough mobile games including Fruit Ninja and Ski Safari," said COO Fiona Cameron.
"The sheer volume and quality of applications showed that there is no shortage of talent or great ideas in Australian game development. The projects in this round demonstrate Australia's unique point of difference in creative game design, and our world-class technical ability"
The full list of games supported by Screen Australia is:
Animal Dash (SA) Shark Jump Studios
Animus (VIC) Playcorp Studios
Assault Android Cactus (QLD) Witch Beam Games
Big Baby (NSW) Big Ice Cream
Blight of the Immortals (QLD) Iron Helmet
Bonza (QLD) MiniMega
Burden (VIC) Pixelpickle Games
Defect: Spaceship Destruction Kit (VIC) Three Phase Interactive
Feng Shui Master (VIC) Many Monkeys
Framed (VIC) Loveshack Entertainment
Gems of War (VIC) Infinity Plus Two
Knowledge Quest Mobile (VIC) Media Saints
Locomotivation (NSW) Garoo Games
Muse (VIC) Current Circus
Ninja Pizza Girl (QLD) Disparity Games
Oscura: Adventures in the Driftlands (VIC) Chocolate Liberation Front
Rotorhead (VIC) Trickstar Games
Siegecraft Commander (NSW) Blowfish Studios
Snow Spin (WA) Ezone
Towncraft (NSW) Flat Earth Games
Zombie Outbreak Simulator (WA) Binary Space
"This funding will allow us to ensure that TownCraft has the best possible shot at a successful international launch," added Flat Earth Games' Leigh Harris.
"We'll be able to make sure we have strong language support, hit as many platforms as we can, and can market the game properly, really giving us the best possibly shot at turning our great start into a big success."
The government revealed the first details of the fund back in February. It was comprised of a Games Production fund of between $4 million and $5 million, and a Games Enterprise fund of $2 million to $3 million. $2 million to $3 million was set aside for Multi-platform Drama Production with $400,000 made available for special initiatives.