SCEE launches PlayStation Academic Scholarships
Students given chance to win paid position at Sony games studio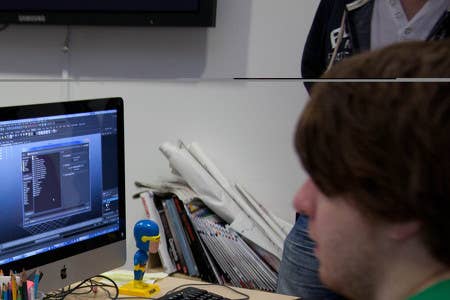 Sony Computer Entertainment Europe has partnered with Birmingham City University's Gamer Camp to give students the chance to grab a paying role at one of its studios.
"We are delighted to offer PlayStation Academic Scholarships in partnership with Gamer Camp: Pro for the second year running." said SCEE's Dr. Maria Stukoff.
"Its a great opportunity for the next generation of British videogame talent to acquire professional development skills before they embark into a competitive industry."
SCEE is offering four students the chance to have half their Gamer Camp fees paid, and the opportunity to work at one of SCEE's UK development studios with a 6 month paid placement. The participants will be selected by interview panel.
"Having an active and influential partner in Sony Computer Entertainment Europe is a massive benefit to the Gamer Camp programme," says Gamer Camp co- founder Guy Wilday.
"Access to Sony development hardware, experienced industry support and these PlayStation Academic Scholarships provides Gamer Camp students with an unparalleled educational opportunity."
To be in with a shot students just need to make sure they're signed up for Gamer Camp by August 9, and they'll automatically be entered into the PlayStation Academic Scholarship.
"I went on Gamer Camp: Nano in 2010 and got a job as an artist for a game developer as a direct result of the course, so I am now completing a Masters on Gamer Camp: Pro," added Gamer Camp student Emma Douglas.
"The industry connections and highly practical nature of Gamer Camp is what makes the experience so special; it's like a real job in an actual games development studio."
Gamer Camp is holding an open day on August 4 at NTI Birmingham.