Satoru Iwata: An industry mourns
"While he is gone, his gifts live on."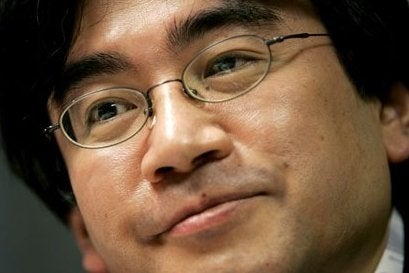 Yesterday we reported the sad news that the games industry has lost one of its brightest stars, Nintendo president Satoru Iwata. Developers and publishers have taken to social media to share their remembrances and tributes to the great man. Below is just a small selection of those messages.
"I am truly surprised and saddened by this unexpected news.The entire development team at Nintendo will remain committed to our development policy which Mr. Iwata and we have been constructing together and to yield the development results which Mr. Iwata would appreciate." - Mario creator Shigeru Miyamoto.
"It is difficult to put into words the sadness we feel at this time. Mr. Iwata was a strong leader, a unique figure in the gaming industry and an important part of Nintendo's history. He was a visionary in every sense of the word and we will miss him dearly. Just as Mr. Iwata challenged us to always push forward, we will ensure his legacy lives on through our ongoing work to always surprise and delight our fans. At this time our thoughts are with his family." - Nintendo of Europe president Satoru Shibata.
"I pray that Mr. Iwata, who contributed so much to the development of the gaming industry, rests in peace." - Shuhei Yoshida, president of Sony Computer Entertainment's Worldwide Studios.
"Iwata-san's passing affects us all deeply. He was a true visionary who expanded our understanding of the amazing art of video games. We offer our condolences to his family, friends, and Nintendo colleagues." - Michael D. Gallagher, president and CEO of the Entertainment Software Association.
"Today is a sad day not only professionally but for the whole video game industry. Losing this brilliant leader that I learned so much from over so many years is so sad. Too young. Too young. Mr. Iwata taught me how to think differently and I'm am indebted. While he is gone, his gifts live on." - Perrin Kaplan, former vice president of Marketing and Corporate Affairs for Nintendo of America.
"It's a very sad day. Mr. Iwata was a great visionary championing products like the Wii and the Nintendo DS. He changed entertainment forever. I consider myself lucky to have called him a good friend for over two decades. All of us at Activision Blizzard send his wife and children and the entire Nintendo family our most sincere condolences." - Bobby Kotick, CEO of Activision Blizzard.
"I'm deeply saddened by the passing of Nintendo's Satoru Iwata. I was lucky enough to have spoken with him while I was working on Epic Mickey when he interviewed me for his 'Iwata Asks' video series. I remember thinking as we talked, 'This man knows way more about game development than I ever will.' That shouldn't have surprised me, but you have no idea how rare it is to meet a game industry executive who gets games the way he did. A developer's developer at heart, he'll be missed more than a lot of people realize." - Warren Spector, game designer and director of the Denius-Sams Gaming Academy at the University of Texas at Austin.
"Our deepest condolences and sympathies go out to Mr. Iwata's family and everyone at Nintendo. He will be missed." - Yves Guillemot, CEO of Ubisoft.
"Sad day for Iwata-san's family, friends, and gamers everywhere. His passion, creativity & leadership elevated our industry." - Phil Spencer, head of Xbox.